Hering Berlin presents new objects from the Evolution tableware collection
Hering Berlin is extending its Evolution Collection with five new introductions designed as art pieces for the table. Thanks to their unique shapes, these latest designs from Stefanie Hering will enhance Hering Berlin's range with organic-looking reliefs complemented by sculptured asymmetrical folds and curves.
Discover more
SODA by Stefanie Hering | Handcrafted Masterpieces
Delicate blue rings and lines trace the shape of the vessel and characterise the "Soda" collection by Stefanie Hering. Designed in 2005, "Soda" is one of the most complex designs in terms of the manufacturing process that designer Stefanie Hering has developed to date.
The challenge lies in the absolute fineness of the decoration, which is applied to plates, cups and bowls. The intense cobalt blue is made according to a historical recipe and is based on the onion pattern shade. The thickness of the lines when applying the material was chosen in such a way that when the cobalt evaporates during firing, only a wafer-thin line remains with a faint glow typical for cobalt.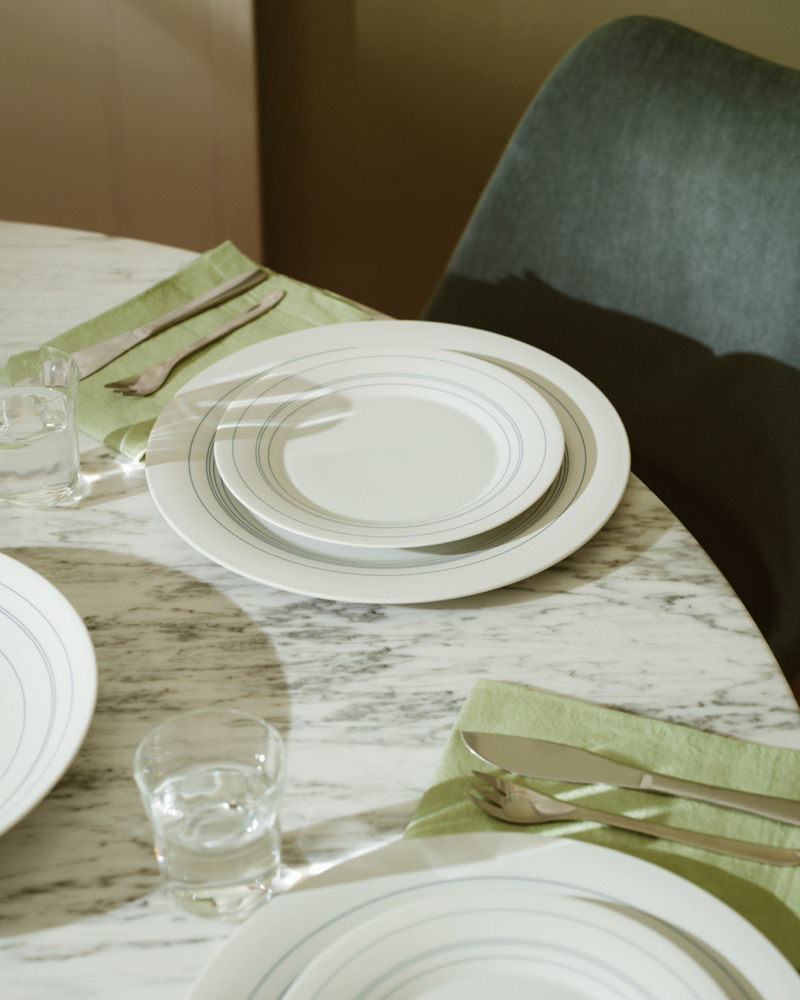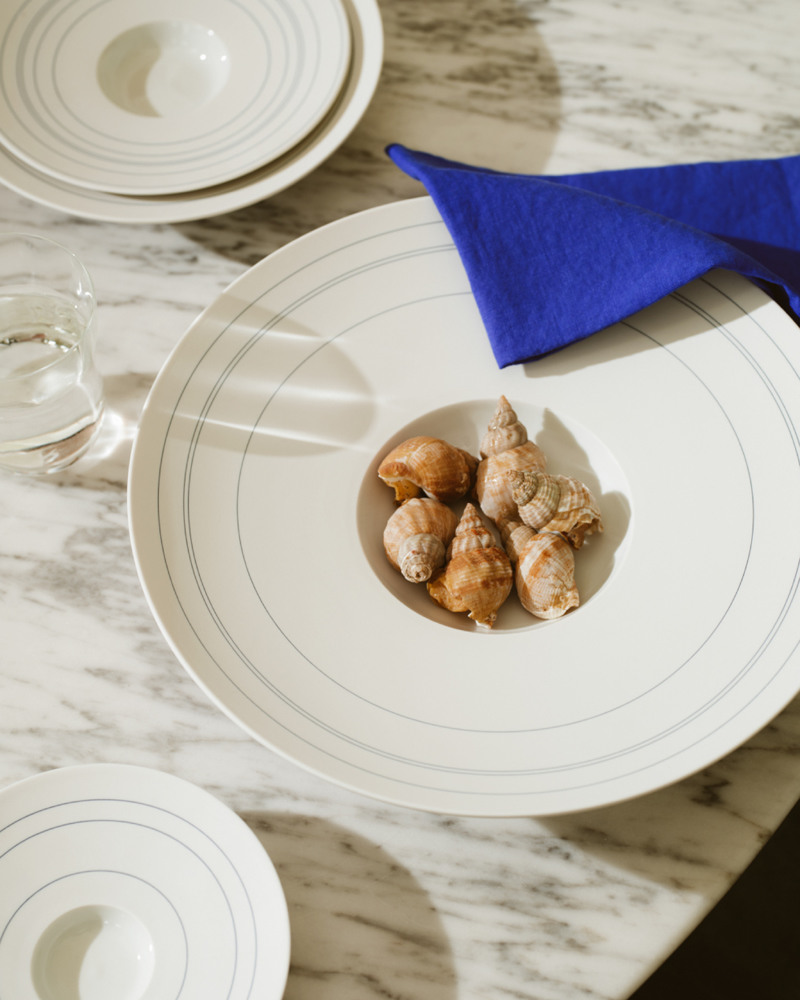 This requires true mastery of the craft and the entire expertise of the artisans at Hering Berlin: each individual object needs around 80 work steps that must be carried out to absolute perfection - this begins with the porcelain "base", which must be absolutely flawless, and ends with the application of the decoration and the firing.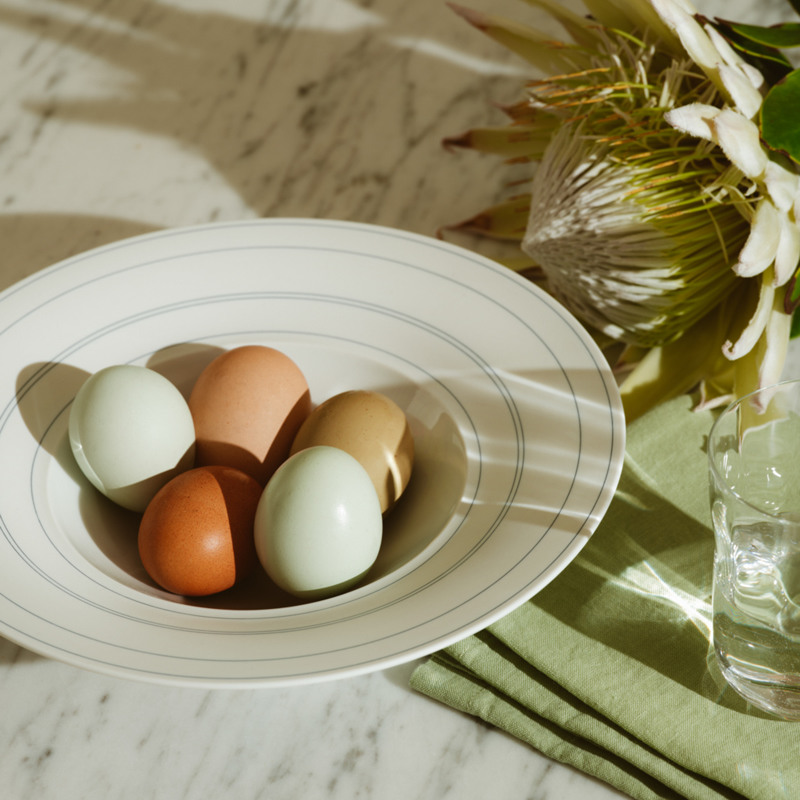 The reward is a graphic, reduced and yet highly individual décor that invites fresh cuisine, such as fish and vegetables.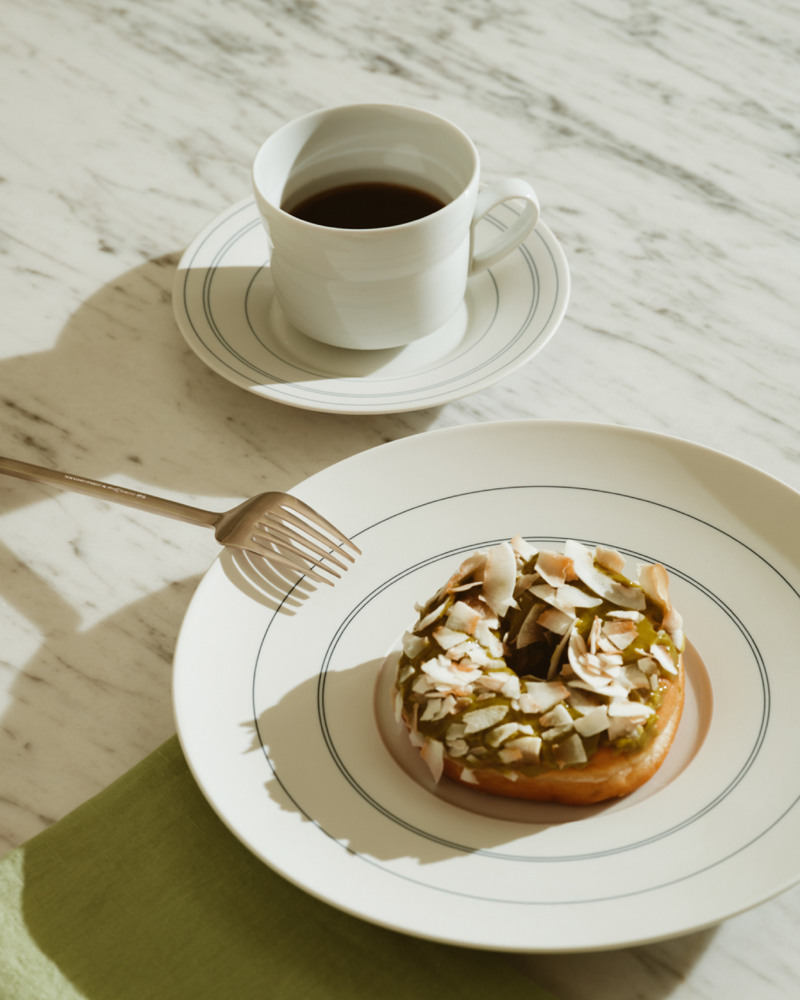 However, there are no limits to the imagination and also to the personal joy of combination: a discreet and yet so refined classic like "Soda" can be combined well with the white Porcelain Dinnerware. But also with all blue décors - from the figurative "Ocean" to the two-dimensional "Blue Silent". Because all these Hering Berlin Dinnerware Collections are based on the same, unique cobalt tone that harmoniously combines a mix of patterns.
Photographed by Volker Conradus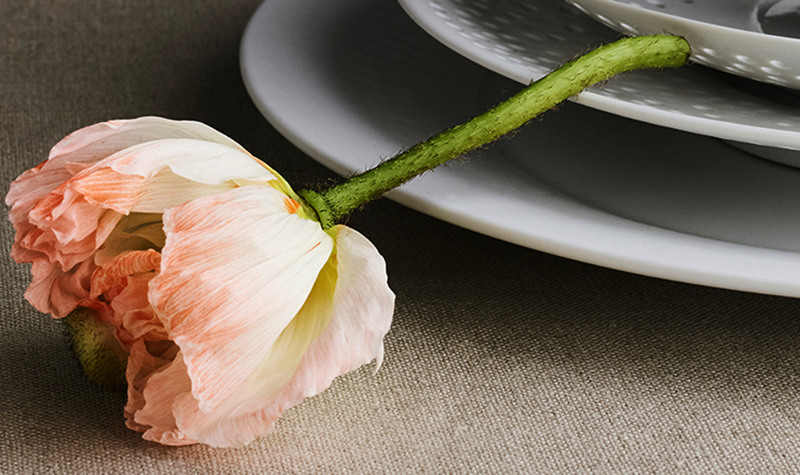 WEDDING | Hering Berlin
A decision for life that is not only manifested in the word "yes": Those who get married move house or redecorate; but in any case, objects are on the wedding lists that accompany the couple through their future together. The most common wish: a dinner service.

Read more...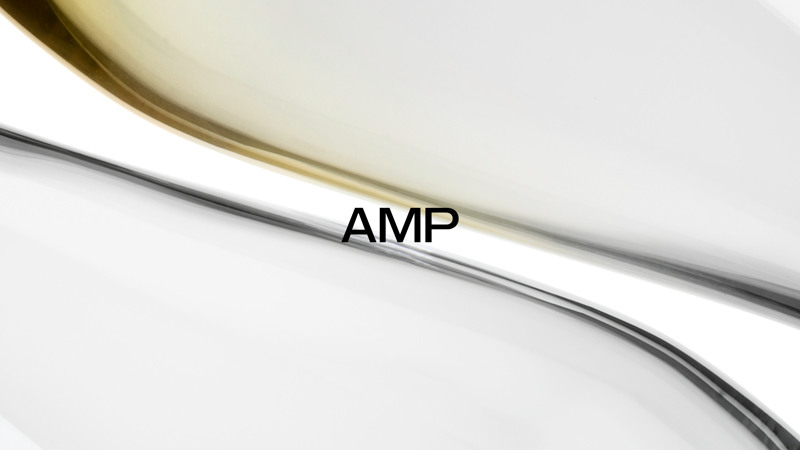 AMP | Glass Collection by Stefanie Hering
The AMP series includes carafe and glass. Their curved shapes are reminiscent of antique amphorae. Hence the name AMP. The design is so to the point that the series fits harmoniously into any laid table, but also into any desk situation in the office, and at the same time attracts attention.