EVOLUTION [30 years of design by Stefanie Hering]
The exhibition "EVOLUTION [30 Years of Design by Stefanie Hering]" in Taiwan shows her multifaceted work from the beginning to the present and traces her career as a craftswoman, designer, entrepreneur and artist.⁠
Learn more
Mouth-blown champagne glass of exclusive quality
The domain collection was the first of Stefanie Hering's own range of style glasses. Their design language and the demand for highest quality are a constant challenge for the experienced glassmakers of the crystal glass manufacturer Glashütte Theresienthal. A prime example of this is the Clear Flow champagne glass: Stefanie Hering created an exclusive design with the smoky grey base, which is distinguished by its classic elegance and still emanates a modern feel.
Glashütte Theresienthal crystal glass manufactory stands for highest quality
The enormous knowledge and experience of the craftsmen make the crystal glass manufactory Glashütte Theresienthal an international centre of crystal glass production. Since 1836 glassblowers, engravers, painters and craftsmen have been working to attain perfection in this highly demanding field. For Stefanie Hering there was no doubt about collaborating with Glashütte Theresienthal in the creation of her first collection of crystal glass. The top quality used at that time by the Glashütte Theresienthal founders Franz and Wilhelm Steigerwald as a benchmark meets the high demands to design and comfort.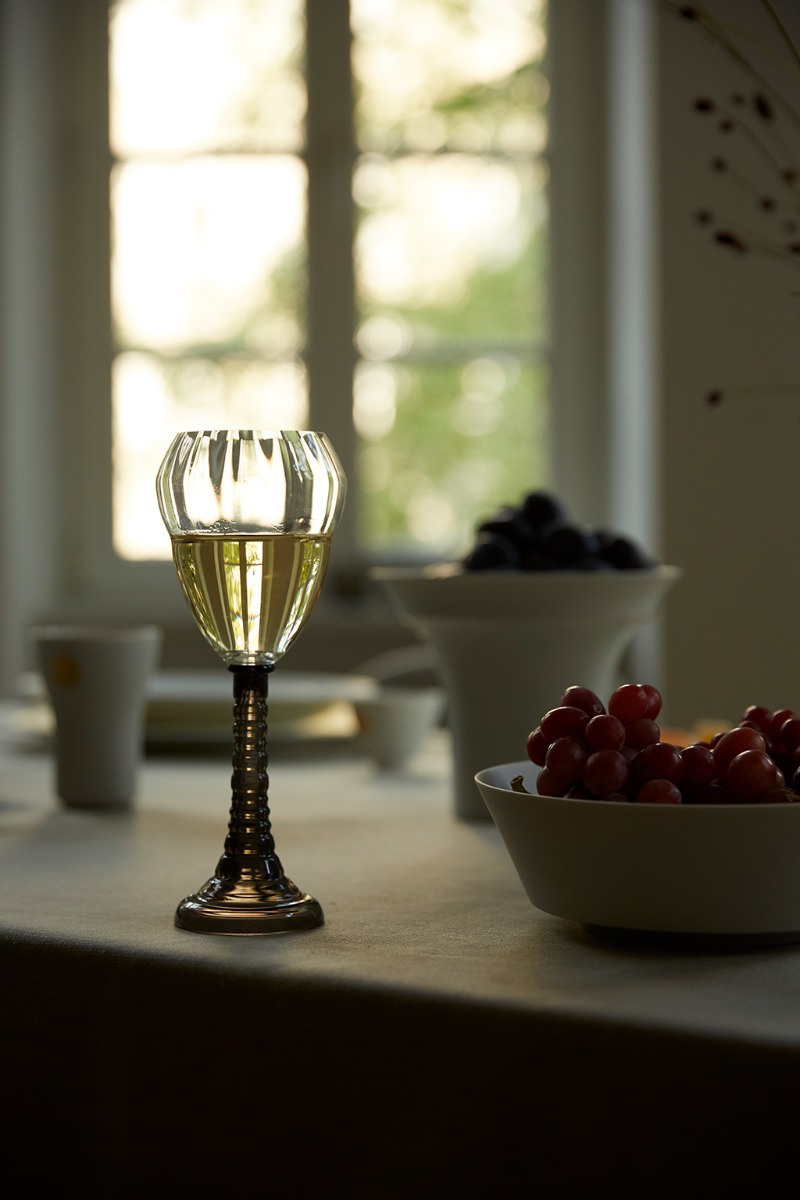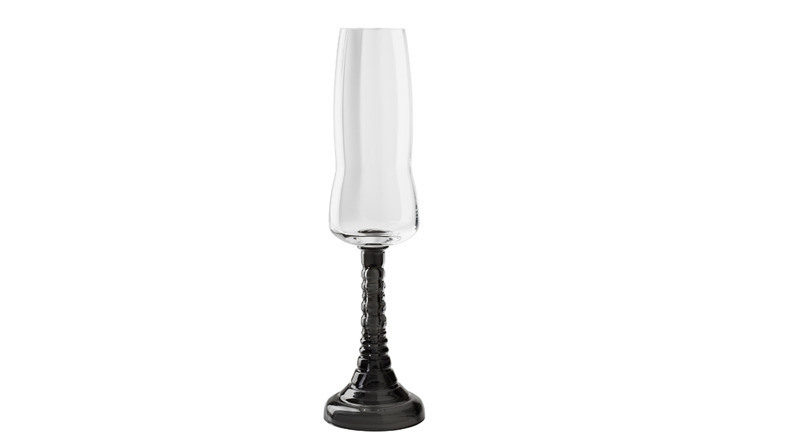 A sophisticated play of light in the champagne flute
The champagne flute Domain Clear Flow is characterised by its simplicity and classic elegance. The colours lend the sparkling champagne a sophisticated glean. The slightly curved line of the goblet gives the glass a special look. The surprising colour contrast between the goblet and the bottom of the glass immediately attracts attention. The playful reflections of the crystal make this champagne glass a must in your glass collection.
Simplicity and classic elegance