EVOLUTION [30 years of design by Stefanie Hering]
The exhibition "EVOLUTION [30 Years of Design by Stefanie Hering]" in Taiwan shows her multifaceted work from the beginning to the present and traces her career as a craftswoman, designer, entrepreneur and artist.⁠
Learn more
Collectibles
Originating from Stefanie Hering's mastery of porcelain and her curiosity to experiment with all kinds of materials, the exclusive Collectibles present unique works crafted by the world's most skilled and experienced artisans, that continue to set standards for craftspeopleship and quality, creating stunning artistic editions. Each item is a testament to the craft and a manifestation of Stefanie's boundless creativity.
Extraposition
With the edition "Extraposition", Hering ventured beyond conventional porcelain production methods. Tall, rectangular vessels made from Thai Ratchaburi clay embody a perpetual state of transformation. Rough edges persist in paying an artistic homage to the clay's inherent character, rarely observed in porcelain vessels, while the firing process enhances their ethereal metamorphosis. The surfaces, however, present a delightful paradox. Some areas boast a polished bisque finish reminiscent of delicately folded paper. In contrast, others reveal a subtle relief surface adorned with exquisitely fine lines precisely crafted through the application of thin shellac stripes.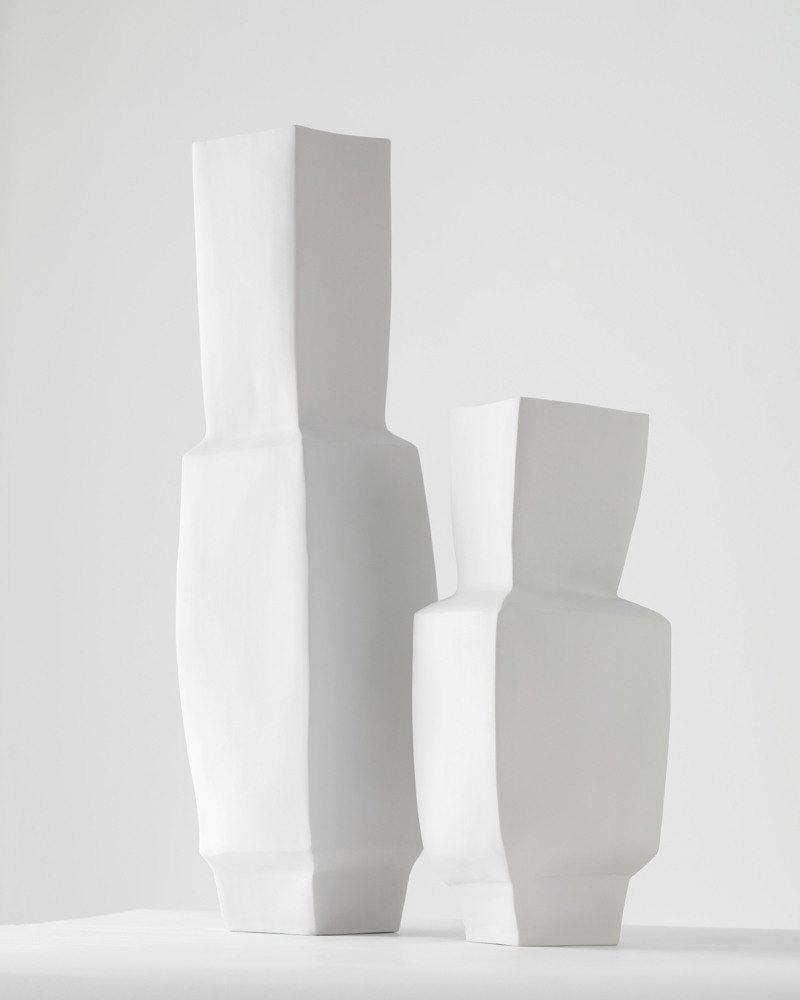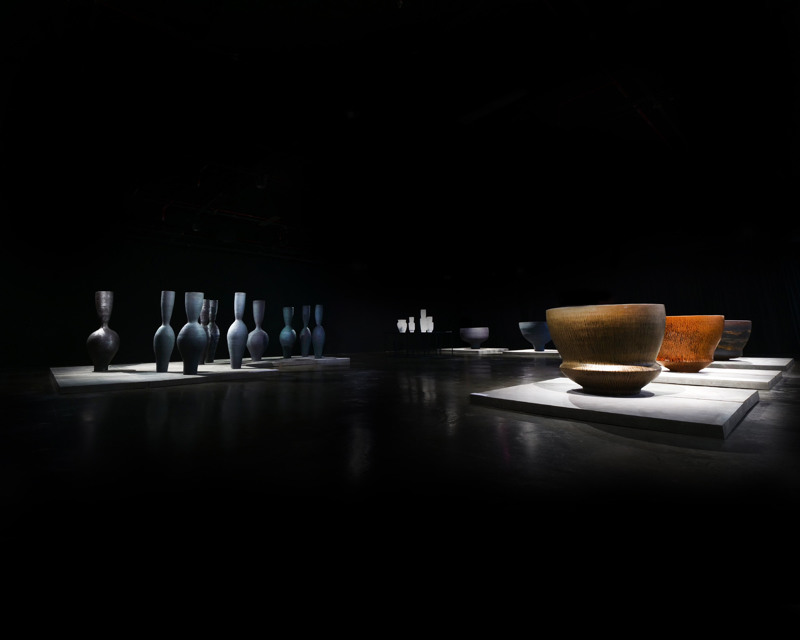 Din Clay Ton
Hering embraced Thai pottery traditions even further by collaborating with esteemed local photographer and ceramist Wasinburee Supanichvoraparch. They harnessed the remarkable clay of the Ratchaburi region and unveiled DinClayTon—a collection of awe-inspiring, colossal vessels and vases. Deeply rooted in traditional surface design, glazing, and painting techniques, the collection exudes elegance, intriguing and enchanting the viewer.
As Stefanie's art evolves, she strives to overcome the limitations of matter, as she is driven by a pursuit of excellence in any material, form or shape. Recently finished works include a fireplace made from 198 hand glazed delicate porcelain tiles and a colossal garden table made of volcanic stone and stainless steel. While some Collectibles are on site commissions, limited editions can be found in selected galleries worldwide.