Hering Berlin presents new objects from the Evolution tableware collection
Hering Berlin is extending its Evolution Collection with five new introductions designed as art pieces for the table. Thanks to their unique shapes, these latest designs from Stefanie Hering will enhance Hering Berlin's range with organic-looking reliefs complemented by sculptured asymmetrical folds and curves.
Discover more
The essence of the material: Stefanie Hering combines cultures in her artistic creations
Her innovative artistic editions that push the limits of what is actually possible with clay and porcelain have not only earned Stefanie Hering awards such as the German Design Award and the Gold Prize of the International Ceramics Biennale in Korea. They also lead to art projects that cause a sensation worldwide, even outside artistic circles. "Din Clay Ton", for example, a dialogue project by Stefanie Hering and the Thai ceramic and photographic artist Wasinburee Supanichvoraparch, was sponsored by the Goethe-Institut Thailand as an example of intercultural exchange within the creative industry and shown in a major exhibition in Bangkok. This will be followed by further venues with the Goethe-Institut. The exhibition in the renowned Haus am Waldsee in Berlin highlights the experimental approach inherent in Stefanie Hering's design and art objects with its spectacular staging.
For more information do not hesitate to contact us.
Shared cultural techniques
Stefanie Hering drew on Asian pottery traditions and techniques for a spectacular project in the Thai province of Ratchabury in 2018. This location is home not only to a particularly stable clay, from which large, voluminous vessels can be shaped, but also to kilns high enough to accommodate even person-sized vases. In collaboration with the Thai ceramist and photo artist Wasinburee Supanichvoraparch, Stefanie Hering designed a series of fifteen large vessels and person-sized vases, which were then crafted from Ratchabury clay in the Supanichvoraparch family's manufactory. Wasinburee Supanichvoraparch followed the creation process with his camera (see above).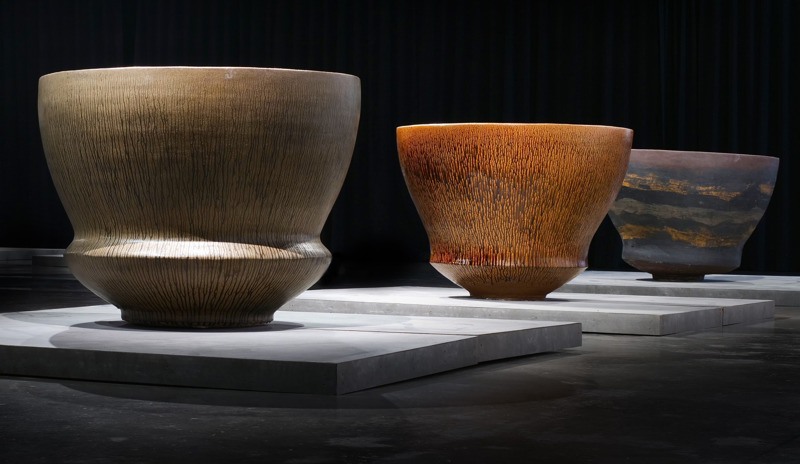 Stefanie Hering worked with local artisans in Thailand in traditional surface design, glazing, and painting techniques.
The shapes of the vessels seem strange and exotic at first glance, but they also reflect topics that Stefanie Hering has tackled for years and that also appear in the designs of her tableware collections: Hering's large-scale ceramic works made in Thailand are also characterised by the search for the limits of what is feasible with the present material and by experimentation with stability and balance.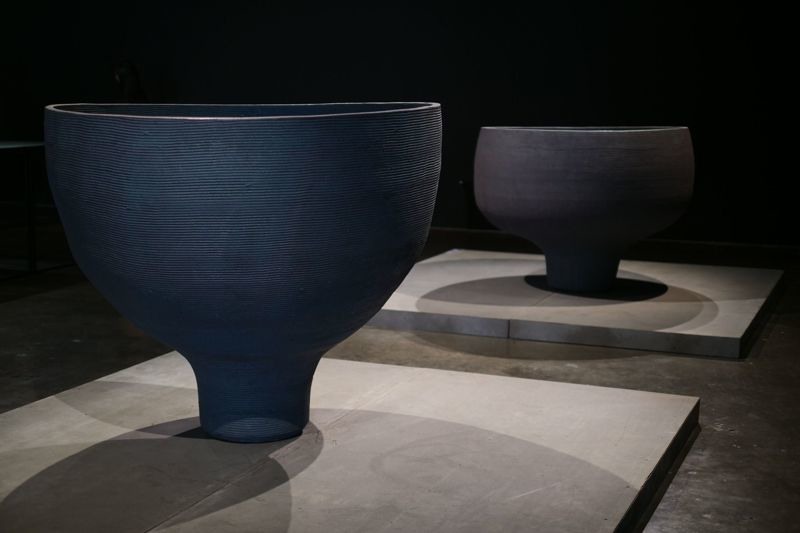 Exhibition haus am waldsee
Exhibition haus am waldsee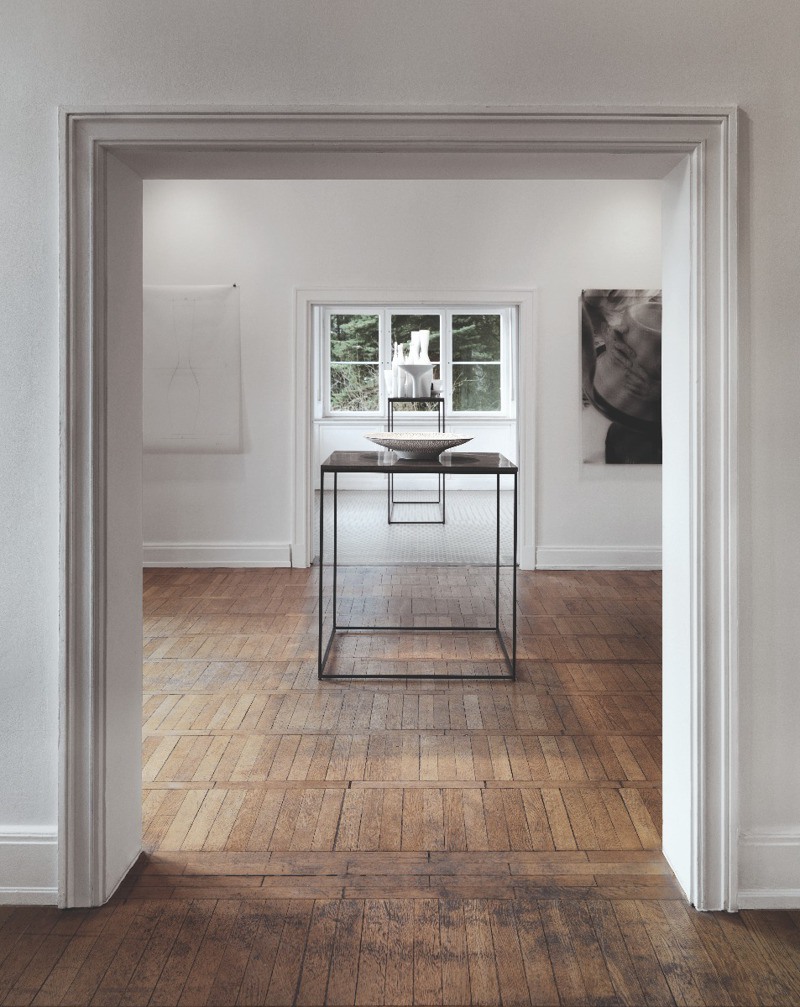 In dialogue with spaces and sculptures
The Haus am Waldsee in Berlin not only occupies a leading position among Berlin's international contemporary art exhibition halls; above all, it offers a platform for artists who have come to Berlin since 1990 and developed an international reputation there. The spectrum ranges from the visual arts to design and architecture, so Stefanie Hering's handmade porcelain objects fit perfectly into the light rooms of the villa from the 1920s in a spectacular exhibition.
The display, which was arranged with great care, particularly highlighted the artistic character of Stefanie Hering's dining porcelain, but above all drew attention to her art objects. The open views into the garden bring the abstractlooking yet functional art objects in bisque porcelain into a new, exciting dialogue with the sculpture park surrounding the Haus am Waldsee.