Hering Berlin presents new objects from the Evolution tableware collection
Hering Berlin is extending its Evolution Collection with five new introductions designed as art pieces for the table. Thanks to their unique shapes, these latest designs from Stefanie Hering will enhance Hering Berlin's range with organic-looking reliefs complemented by sculptured asymmetrical folds and curves.
Discover more
Glazes on Porcelain, Forming Symbiosis
Stefanie Hering has developed a new glaze process: In order to maintain the contrast between the coloured glaze and the biscuit surface - the supporting design idea behind "Obsidian", "Blue Silent" and "Silent Brass" - the glaze is poured out by hand individually on each surface to be glazed. The progression it takes on this surface, the intensity with which it clings to the curves of a bowl, plate or deep dish, is a little different for each piece, making each individual object unique, as can only be achieved by hand.
Stefanie + Glazed Porcelain
"Oranges look beautiful on the black of Obsidian. Cherries, strawberries or currants on the deep blue of Blue Silent." A fish carpaccio is particularly refined on the blue glaze. The contrast not only makes it look fresh, but also gives it a maritime feel. "Silent Brass, on the other hand," says Stefanie Hering, "has something earthy, soothing, noble. That is why I recommend oysters, bread or pasta, for example. The glaze gives the food depth - and creates an incredible value for me. The glazed surfaces almost seem like precious stones."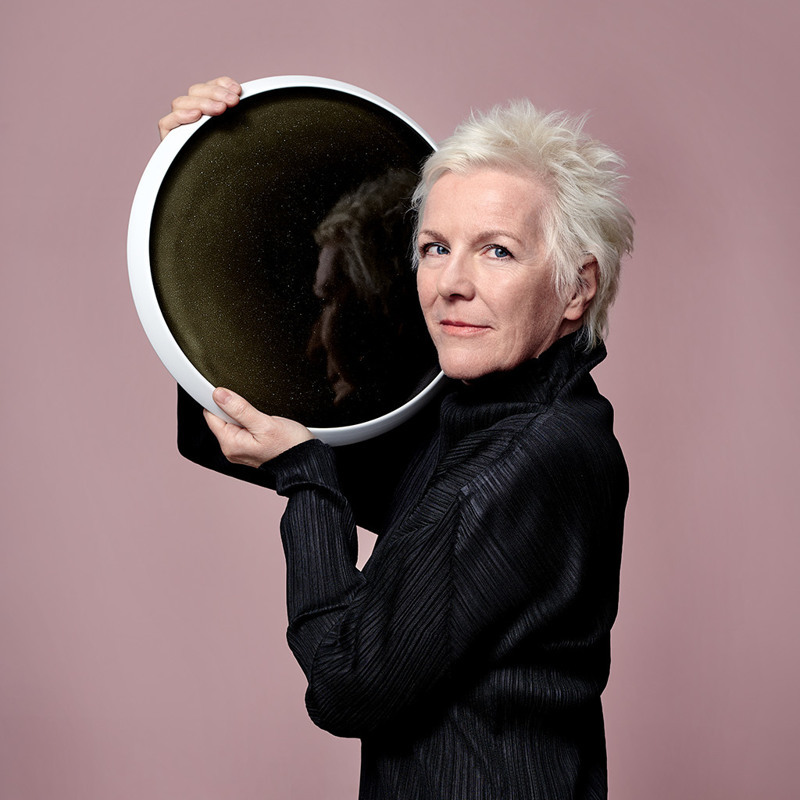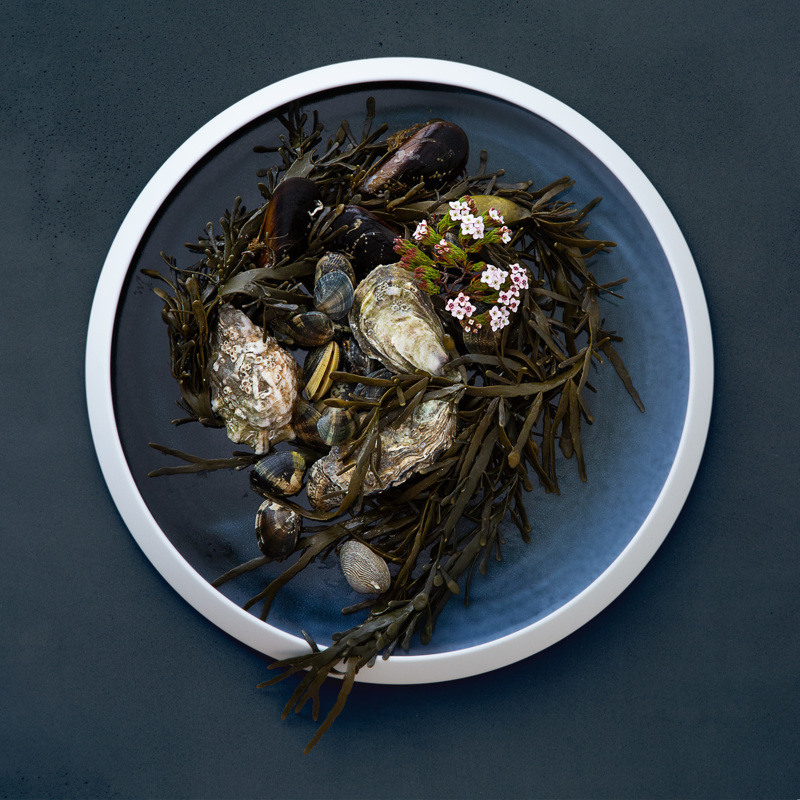 BLUE SILENT - Blue Glazed Porcelain
The first colour glaze presented by Hering Berlin was "Blue Silent": iron and cobalt components create a blue effect of unique depth.
However, not only the development of the highly refractory and thus extremely robust and abrasion-resistant glazes, but also the selection of the porcelain moulds particularly suitable for this technique are processes that are only possible when absolute masters of their trade work and experiment in very small quantities. Such a design process with a comparable degree of innovation would be unthinkable in industrial production.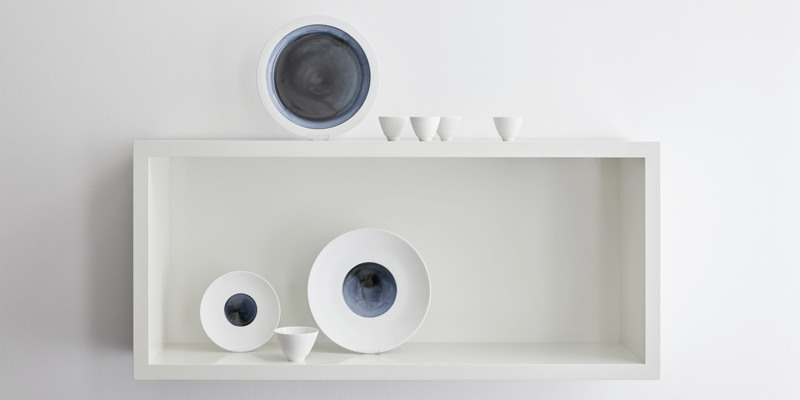 Silent Brass
Silent Brass
SILENT BRASS - Brass Glazed Porcelain
Depending on the incidence of light, "Silent Brass" shines like sparkling wine or liquid gold.
- It is not without reason that the top Austrian chef Wolfgang Puck, who works in the USA, called this colour "champagne glaze".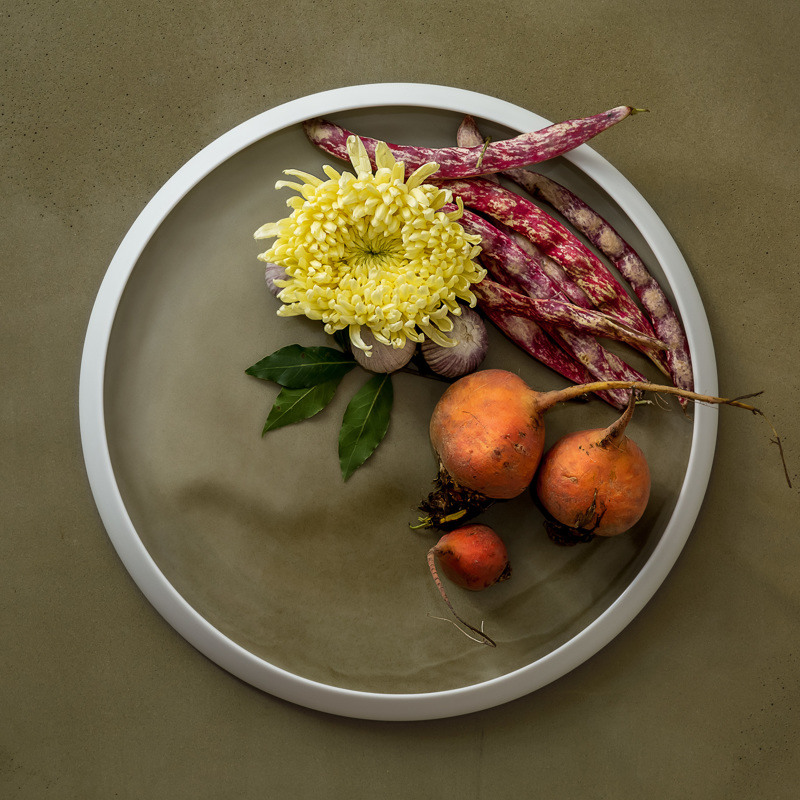 But the things served on Stefanie Herings three colourful glaze collections don't have to be futuristic. "When it comes to food on the glazes, I especially like contrasts," explains the designer, who works closely with many star chefs.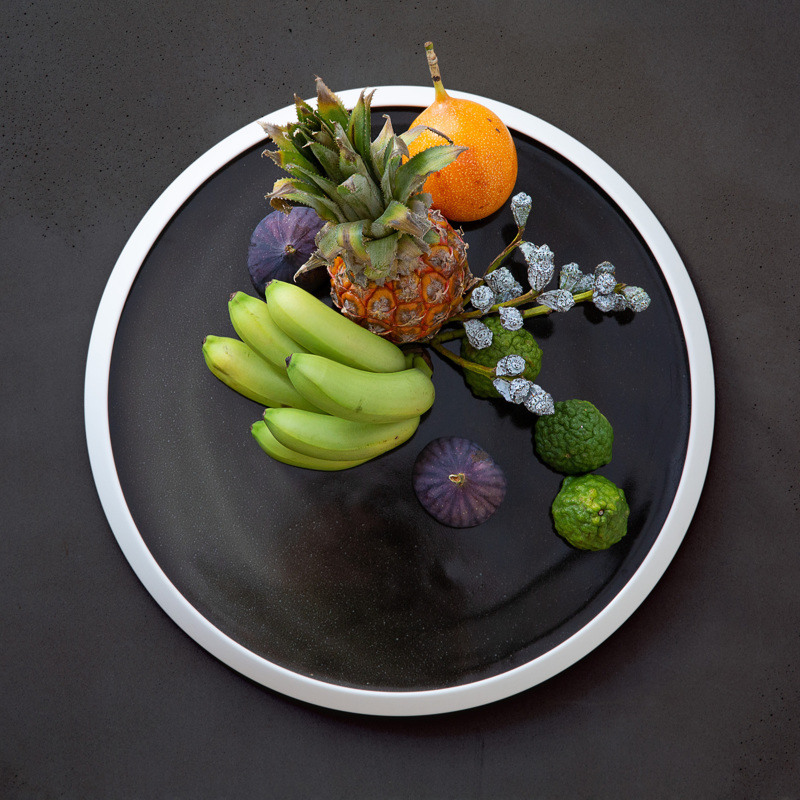 OBSIDIAN - Black Glazed Porcelain
"Obsidian" draws its multi-layered, intense blackness from particles of the primary rock basalt.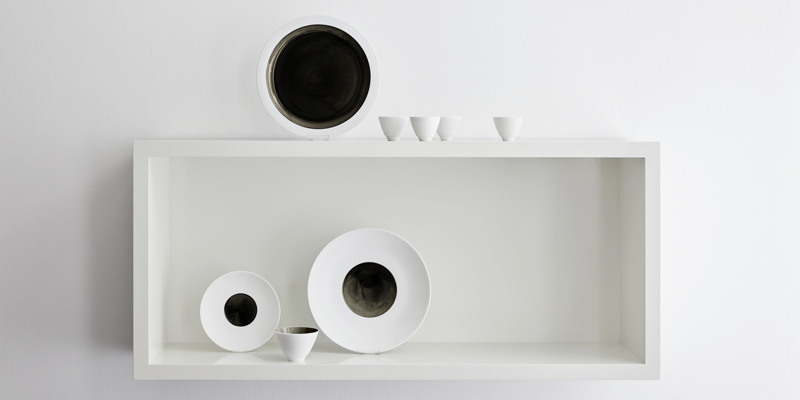 When it was launched at the beginning of 2020, it had such a forward-looking effect on the producers of Apple TV's renowned Science Channel that they immediately ordered five objects for a show on the subject of "How we will dine in 10,000 years".