EVOLUTION [30 years of design by Stefanie Hering]
The exhibition "EVOLUTION [30 Years of Design by Stefanie Hering]" in Taiwan shows her multifaceted work from the beginning to the present and traces her career as a craftswoman, designer, entrepreneur and artist.⁠
Learn more
Versatile gifts: Porcelain Dinnerware Starter sets for 2 from Hering Berlin
From lunch to dinner, from the festive table to everyday breakfast: there are many ways to celebrate moments of pleasure. The versatile starter sets from Hering Berlin are perfect for all occasions. As highly aesthetic as well as practical Easter gifts, for yourself and others, designer Stefanie Hering has curated three sets for 2 people each, with which you are equipped for any culinary needs, seven days a week.
The three starter sets are a personal recommendation from porcelain expert Stefanie Hering and can be easily expanded from two to four or more people - even 24/7 in the online shop. "This flexibility is important to me," emphasises Stefanie Hering, "that you are well equipped for any form of individual dining with our sets. Life today is multifaceted, different and good design must take these requirements into account." With the starter sets, you have the best basis and can gradually expand your porcelain stock.
Design Porcelain Starterset
Lifetime value for 2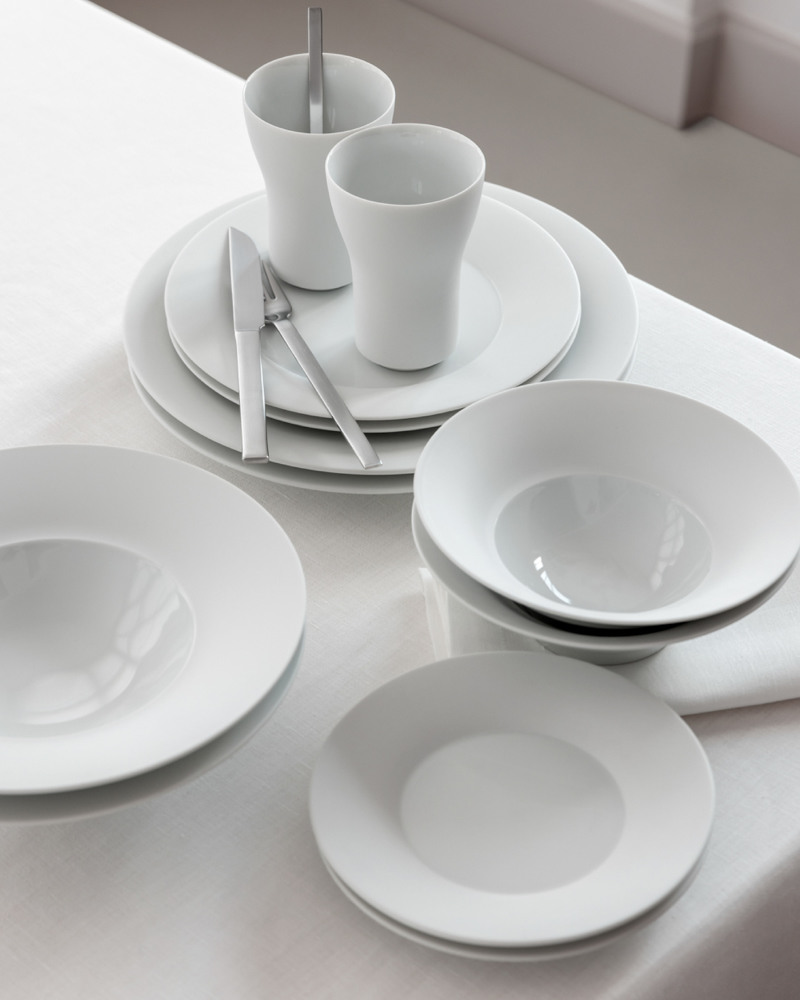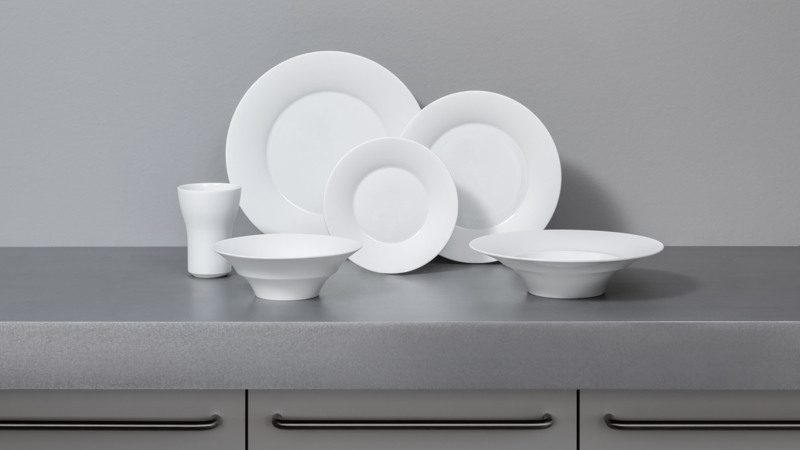 Velvet Set
The starter set from the Velvet Collection suits purists - but also those who like to stage the table lavishly. The pure white Velvet is the most minimalist of the Hering Berlin décors and derives its subtle charm entirely from the combination of mirror-like glazed and velvety matt surfaces of hand-cut bisque porcelain - a speciality of Stefanie Hering.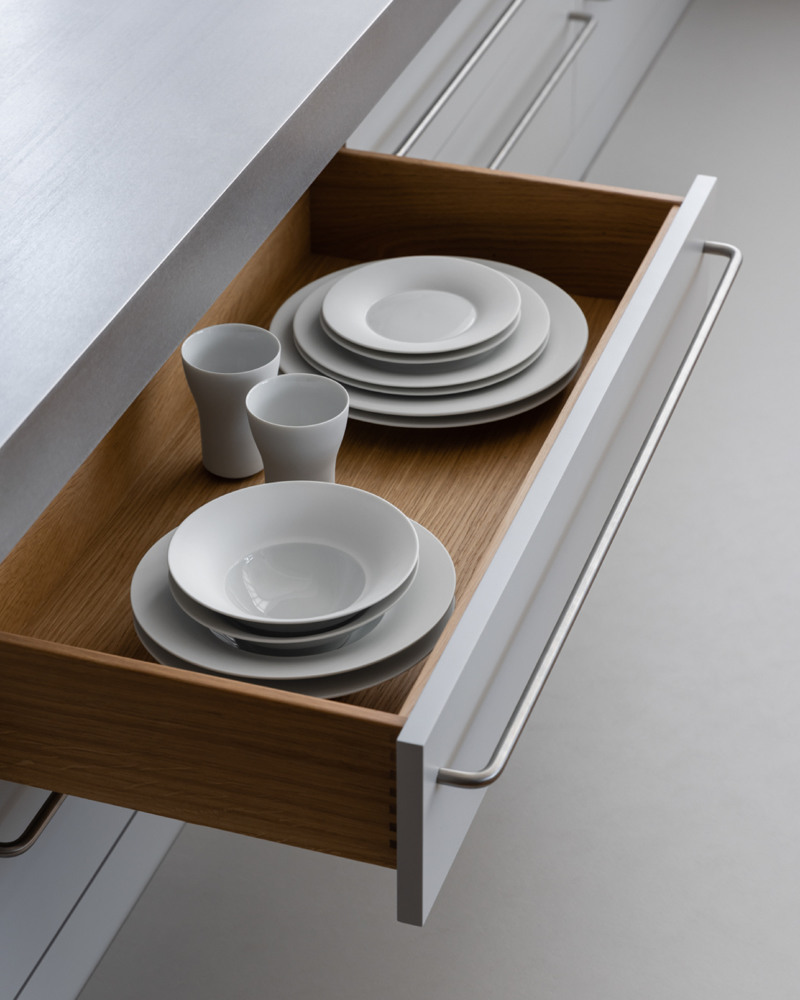 This collection offers numerous possibilities for incorporating the objects into ever-changing, new table settings. In the starter set, the selection of elements is complemented by two cups that, thanks to the slightly insulating properties of porcelain, are suitable for serving hot drinks such as tea or latte as well as cool champagne or water.
Pulse Set
For those who love simple but accentuated tables, for example with blossom branches, especially at Easter, the starter set from the Pulse series is the right choice. Like Velvet, this collection is also completely white, but has a refined, slightly tactile circular décor for which Stefanie Hering has developed a special décor process: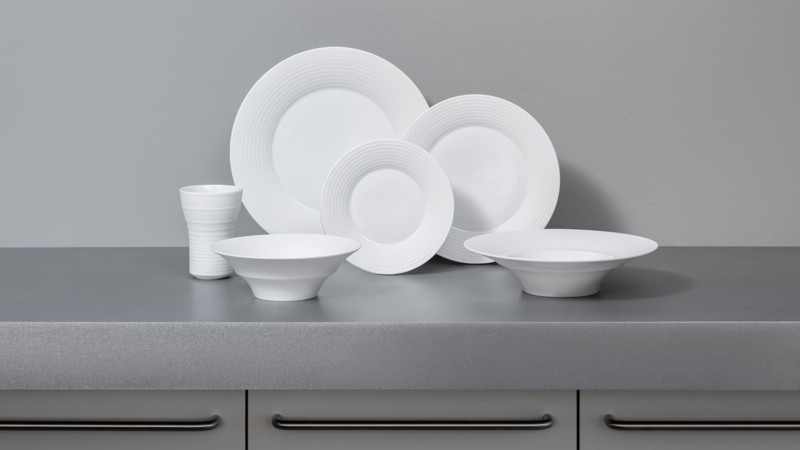 Before the porcelain is fired, the later circles are covered with shellac. The areas that remain uncovered are carefully washed out by hand. When the porcelain is fired, the shellac layer burns up. What remains is a raised pattern that delicately contrasts in height and surface structure with the washed-out areas. Here, too, the set is complemented by two matching mugs.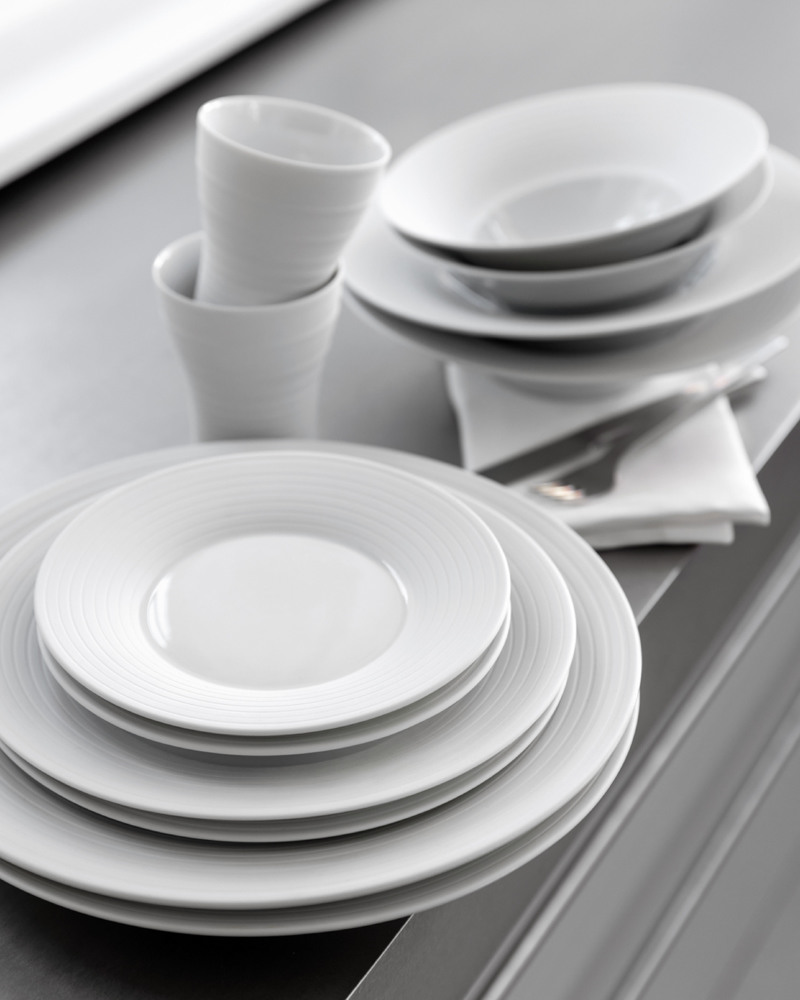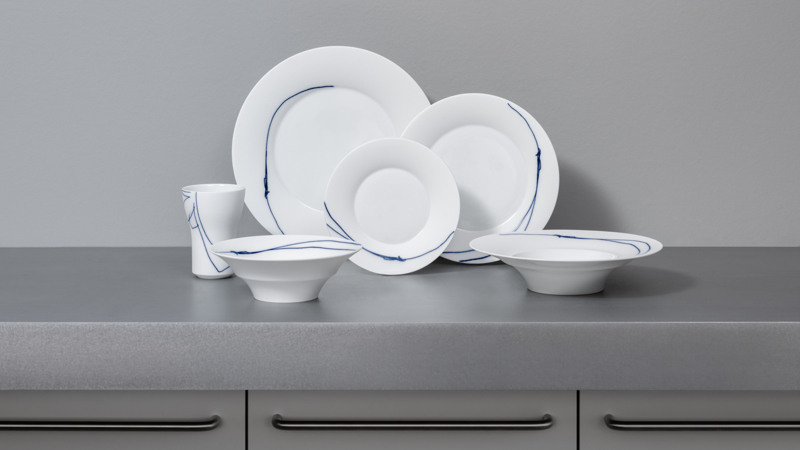 Granat Set
Artistic finesse enters with the starter set of the Granat Collection. In this décor, Stefanie Hering reinterprets the motif of the pomegranate that goes back to Chinese porcelain: in fine cobalt lines, the fruit is depicted on plates and bowls, sometimes fragmented, sometimes as a whole. The set is complemented by two cups which, in their interplay of curved form and drawn line, almost seem like an art object themselves.
Design Dinnerware Starter Sets
Curated by Stefanie Hering
Each individual object is characterised by the clever design language of Stefanie Hering, who always succeeds in combining the traditional knowledge of Porcelain Dinnerware with a contemporary reduced design. And each piece bears the unmistakable mark of the hand of a master craftsman trained over many years. This makes every plate, every bowl and every mug unique.
For you, for your loved one, for the ages. Get started with an amazing Porcelain Starter set at our resellers or right here in the Hering Berlin Shop: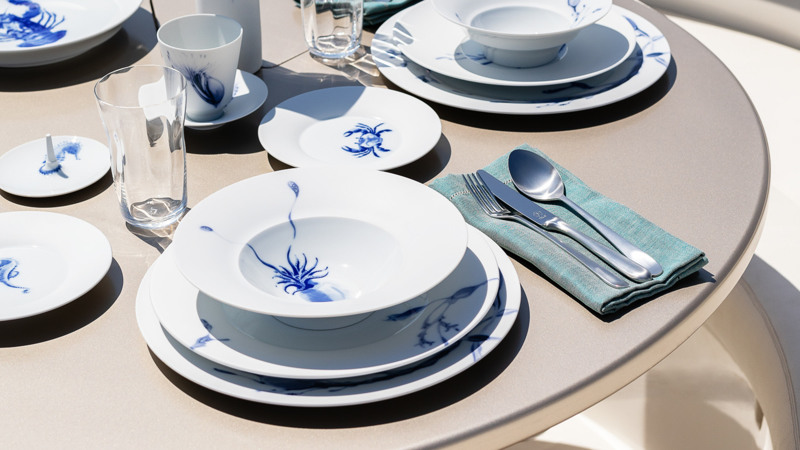 Design on demand for the yacht sector
Hering Berlin equips the world's largest yachts with its porcelain. What do owners want on board? Stefanie Hering gives answers in an interview with the magazine "Streifzug Yachting".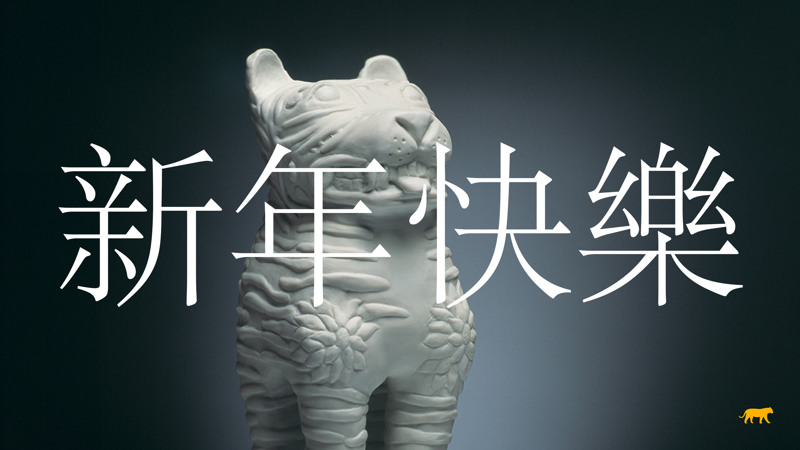 CHINESE NEW YEAR 2022
German writer Hermann Hesse was not the only one to know that there is magic in every beginning. East Asia celebrates the ancient Chinese New Year every year - with many mystical customs, kinship gatherings and festive meals.