Hering Berlin presents new objects from the Evolution tableware collection
Hering Berlin is extending its Evolution Collection with five new introductions designed as art pieces for the table. Thanks to their unique shapes, these latest designs from Stefanie Hering will enhance Hering Berlin's range with organic-looking reliefs complemented by sculptured asymmetrical folds and curves.
Discover more
New Year's hangover? Detox ideas for a fresh start in 2022
No matter how good the resolutions are: Midnight champagne, together with other drinks on New Year's Eve, makes it almost impossible to prevent a hangover. With a few tricks you can still make the first day of 2022 really nice...
The first measure to ward off the hangover is ideally already in place during the evening: one or two bottles of mineral water (cool, but not fridge-cold, so you can really drink a lot of it) to balance out the stuttering fluid balance. And next to it, a porcelain cup from Hering Berlin, whose velvety exterior of hand-cut bisque porcelain you can hold on to for a bit, and in which the water stays just as cool as it is.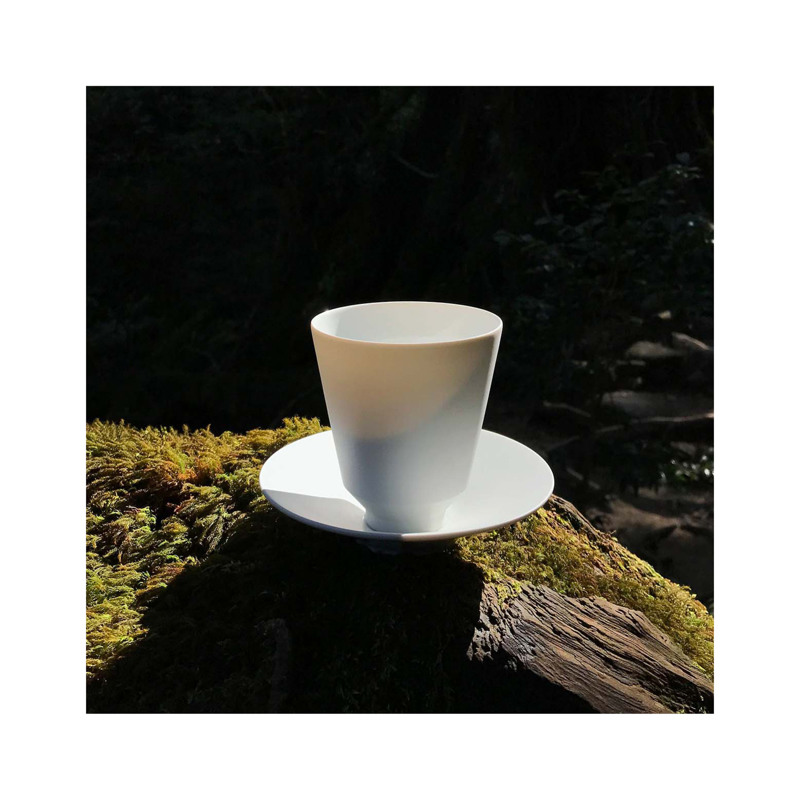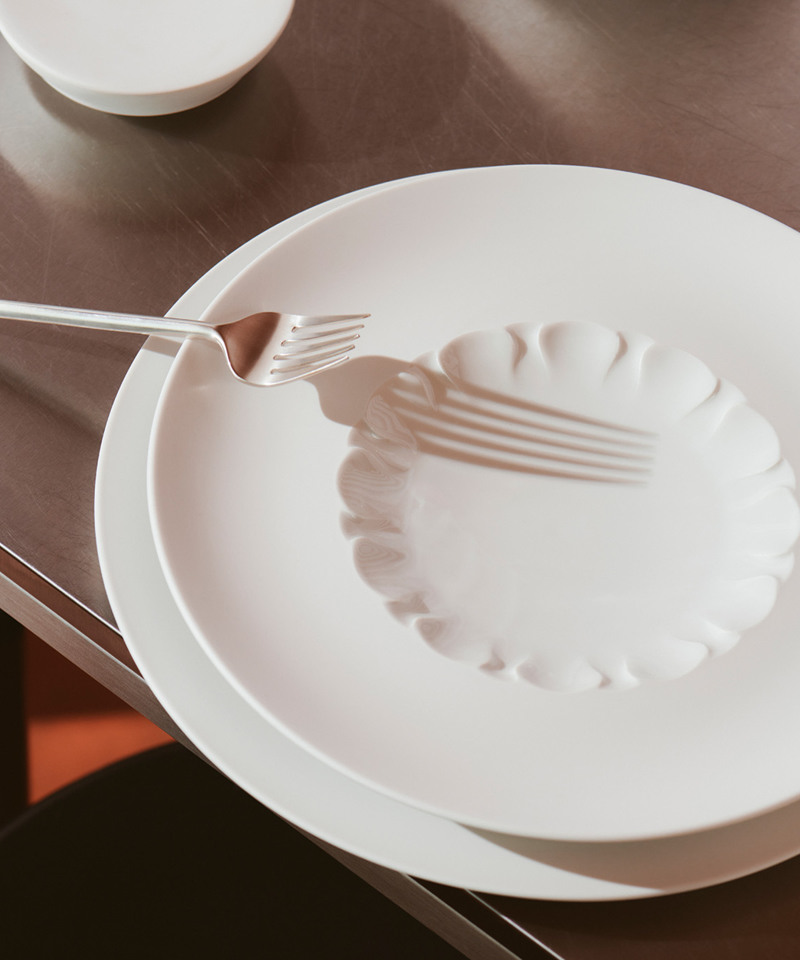 Then it makes sense to pack a few hearty provisions in the fridge. Roberto Cortez, one of the top chefs Stefanie Hering works with, swears by a pan-fried sandwich of white bread slices with cheddar cheese in between, topped with a fried egg, as a hangover breakfast. (*You can find Roberto Cortez's original recipe at the end of this article).
He hits the mark not only culinary but also medicinal - the bread soaks up residual alcohol, the cheese releases happy hormones and helps to rebalance the electrolyte balance with ingredients such as calcium, milk protein and enzymes. The proteins and B vitamins in the egg replenish the body's natural resources. And an arrangement of this dish on one of Hering Berlin's purist plates - from the "Velvet", "Pulse" or "Evolution" collections, for example - goes a long way towards ensuring clarity in the mind.
Salad bowls and pasta plates in the "Velvet" and "Pulse" décors as well as the "Evolution" coupé bowl are also ideal for serving the hangover speciality by cooking legend Jamie Oliver: Asian-inspired noodles with stomach-soothing ginger, vegetables, egg - and vinegar.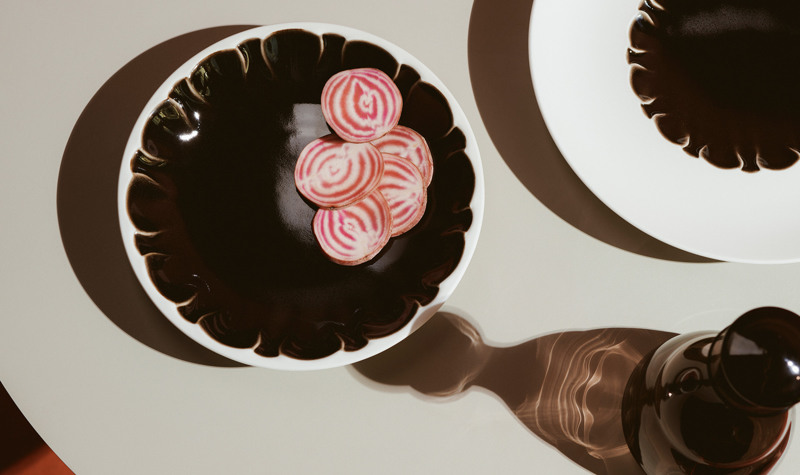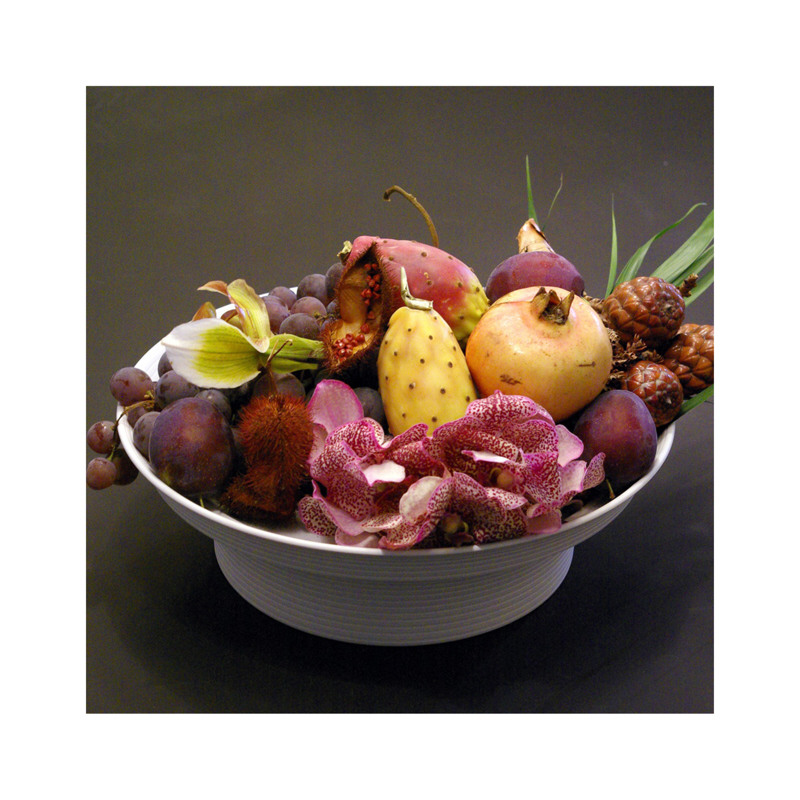 Sometimes, however, the desire for hearty food the morning after is manageable. How good, then, when fruit draped in advance on the large oyster bar or one of Hering Berlin's standing plateau's invites you to support the body in detoxifying with a rich dose of vitamin C.
The "prairie oyster", on the other hand, is considered a horse cure: a raw egg whisked with Worcestershire sauce, Tabasco, salt and pepper. A small glass of water from the "Domain" series, with its elegant smoky grey hue, can make you forget the composition of this concoction before you plop it down - at least a little.
As a reward, let it be said that the drink not only helps to keep the effects of toxic alcohol by-products at bay. Anyone who is able to drink a "prairie oyster" at all knows that they have already survived the worst. To reassure everyone else: after 24 hours, even the worst hangover will have disappeared, so that 2022 can really get going on 2 January at the latest.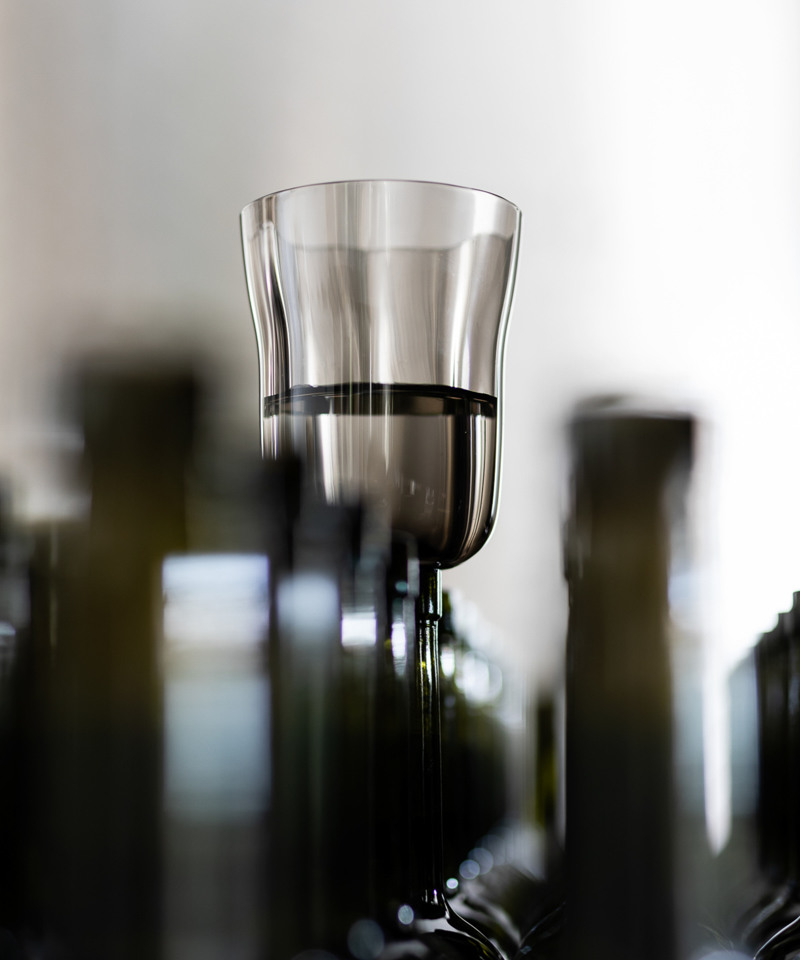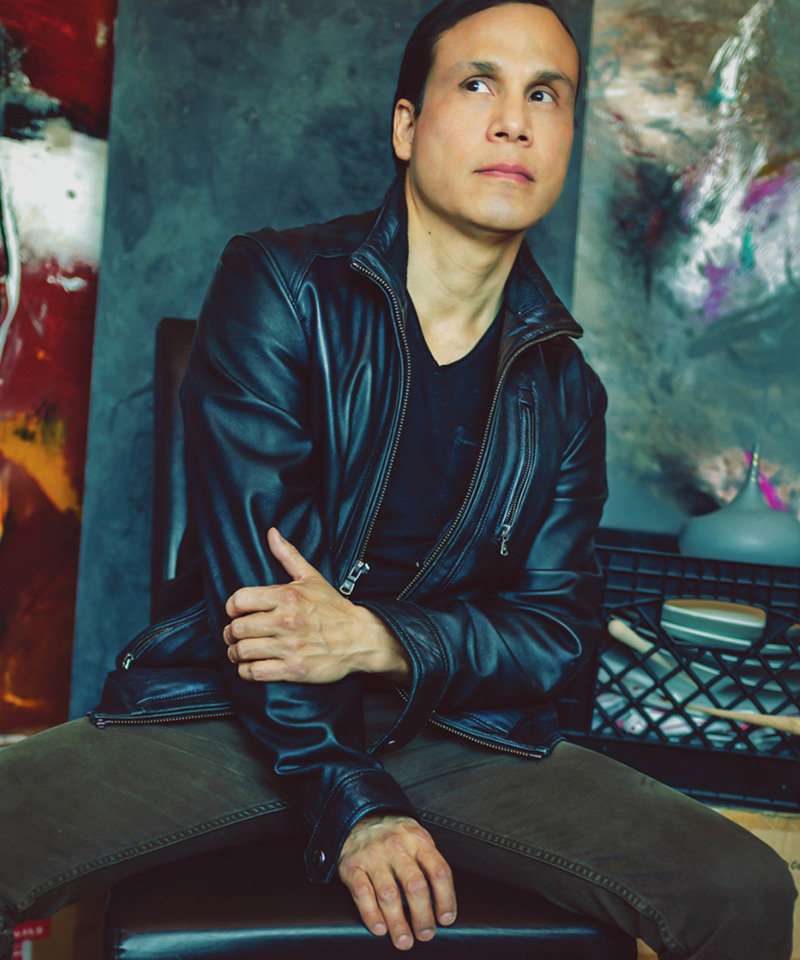 *Roberto Cortez' Hangover Breakfast for Hering Berlin: Crispy grilled cheese topped with a sunny side up egg:
Using sandwich white bread works best for this preparation. But any bread can be used just make sure it is sliced sandwich bread thickness. Add 3-4 layers of cheddar cheese (you can also use fontina, gouda, swiss, etc. Any soft to semi soft cheese) on top of a one slice of bread and top with a second piece. Set aside. You can also add a few slices of cooked bacon or ham. Even some sliced tomatoes, basil and mozzarella for vegetarians.
Place a medium sauté pan (preferably nonstick) over medium heat. Don't use high heat as it will burn the bread before the cheese is properly melted.
Add a tablespoon of oil and a tablespoon of butter. I melt the two together because the butter alone might burn. Once hot, add the sandwich and make sure the cheese side is facing down if other ingredients are inside. Leave undisturbed for 5-7 minutes or until the edges of bread are beautifully caramelized and the cheese is beginning to melt. With a spatula, lift the sandwich. Before turning over, add another tablespoon of butter and melt. Place the other side of the sandwich on top of the melted butter. Leave for another 3-4 minutes or until the cheese is oozing out of the sandwich and the bread is throughly caramelized.
Remove the sandwich and place on a plate.
Wipe the sauté pan clean and add one tablespoon of oil. Once hot, crack an egg on top and leave for 2-3 until the egg is thoroughly set and slightly brown on the edges. With a swift motion or with the help of a spatula, turn over for another minute. At this point top with enough sea salt and cracked black pepper. Remove from the pan and top the grilled cheese. Eat with a fork and knife and watch the hangover blues just wash away!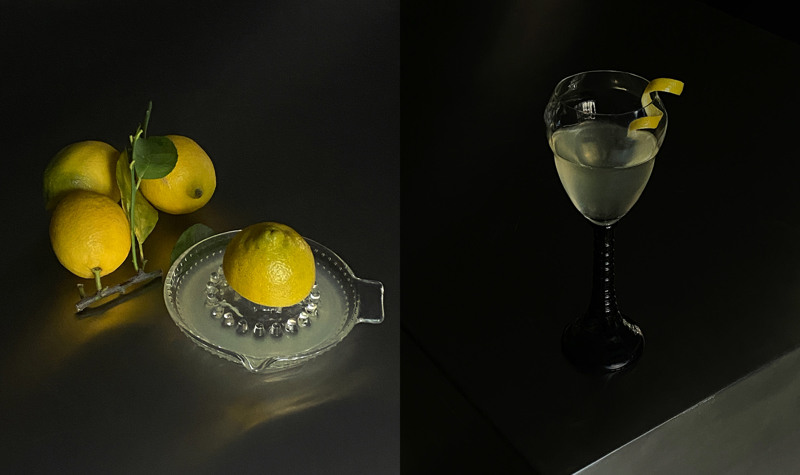 Let's celebrate!
New Year's Eve Inspirations from Hering Berlin
What a prelude! The door opens, a table set in white already shines out in the background. On sideboards, plates and platters with appetisers invite the hand-picked guests to take a bite. The host is making the rounds with a tray of tulip-shaped champagne glasses from the "Domain" collection by Hering Berlin...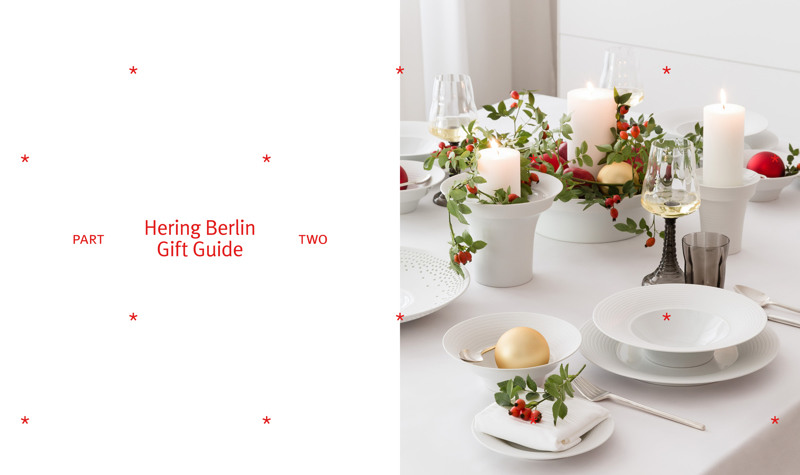 Hering Berlin Gift-Guide Part Two
The perfect gift for... aesthetes and design aficionados, minimalists, passionate hosts, highflyers, individualists, kitchen artists, connoisseurs and lovers of true values.