Hering Berlin presents new objects from the Evolution tableware collection
Hering Berlin is extending its Evolution Collection with five new introductions designed as art pieces for the table. Thanks to their unique shapes, these latest designs from Stefanie Hering will enhance Hering Berlin's range with organic-looking reliefs complemented by sculptured asymmetrical folds and curves.
Discover more
Interiorshow Berlin | 01-02 June
*5 Manufakturen* show their portfolio at Villa Hering
From 1 to 2 June, Hering Berlin will host the *5 Manufakturen*. Interior design concepts and objects from Hering Berlin, Steng Licht, Wood & Washi, Tischlerei Prödl and Lohberger will be presented. The link is the holistic approach that forms the core of the philosophy of the *5 Manufakturen*. Their expertise and combined clout can be vividly experienced in the freshly renovated Berlin villa of Hering Berlin.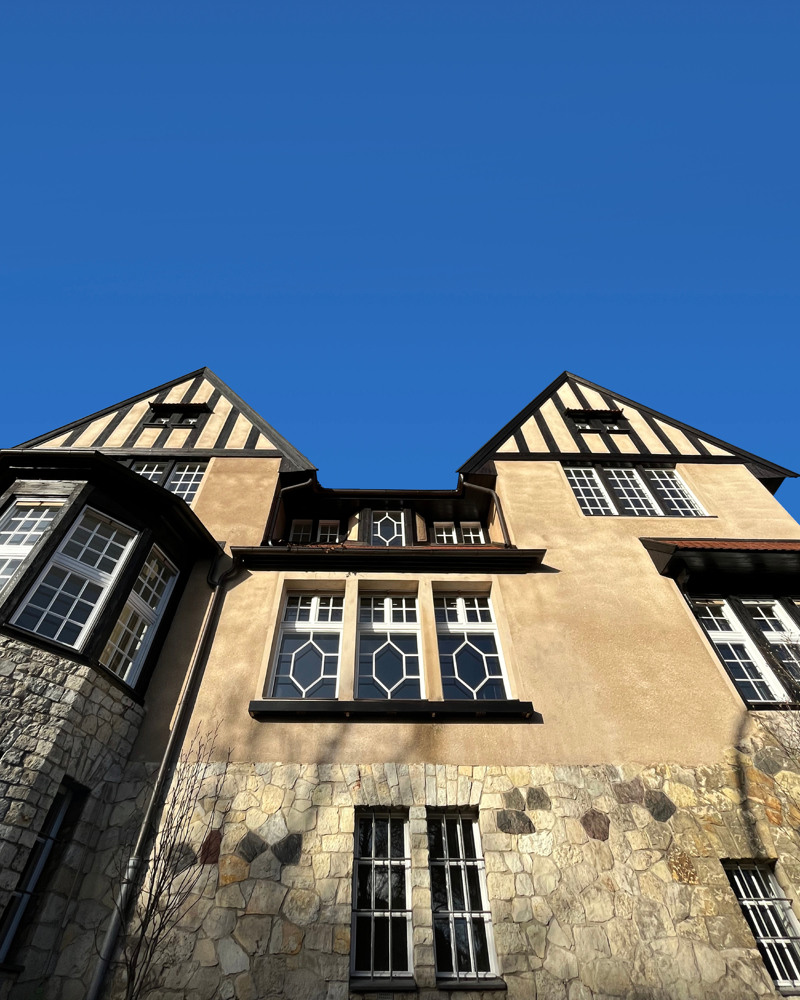 To mark the occasion, Hering Berlin is temporarily opening the doors of its new headquarters at Schlachtensee for the first time. The company headquarters in a stately building erected in 1905/1906 by architect Otto Knopf provides an impressive example of the sensitive conversion of a listed building. And at the same time it serves as a showcase for the work of the *5 Manufakturen* hand in hand, closely coordinated with the respective project requirements.
*5 Manufakturen* in the Villa Hering
Stefanie Hering, founder of Hering Berlin, stands for both timeless table culture and design with porcelain and glass in space. She developed the basic designs for the redesign of the villa.
Steng Licht
Steng Licht, experts in architectural and residential lighting as well as special luminaires, realised and produces luminaire collections such as "RayDance" and "Woash" for Stefanie Hering. Andreas Steng developed the lighting concept for the villa, which was tailored to Hering's needs. Objects from the joint collections are staged just as effectively as Steng Licht products, which provide a wide variety of atmospheric room settings with direct and indirect light as well as working light in office areas.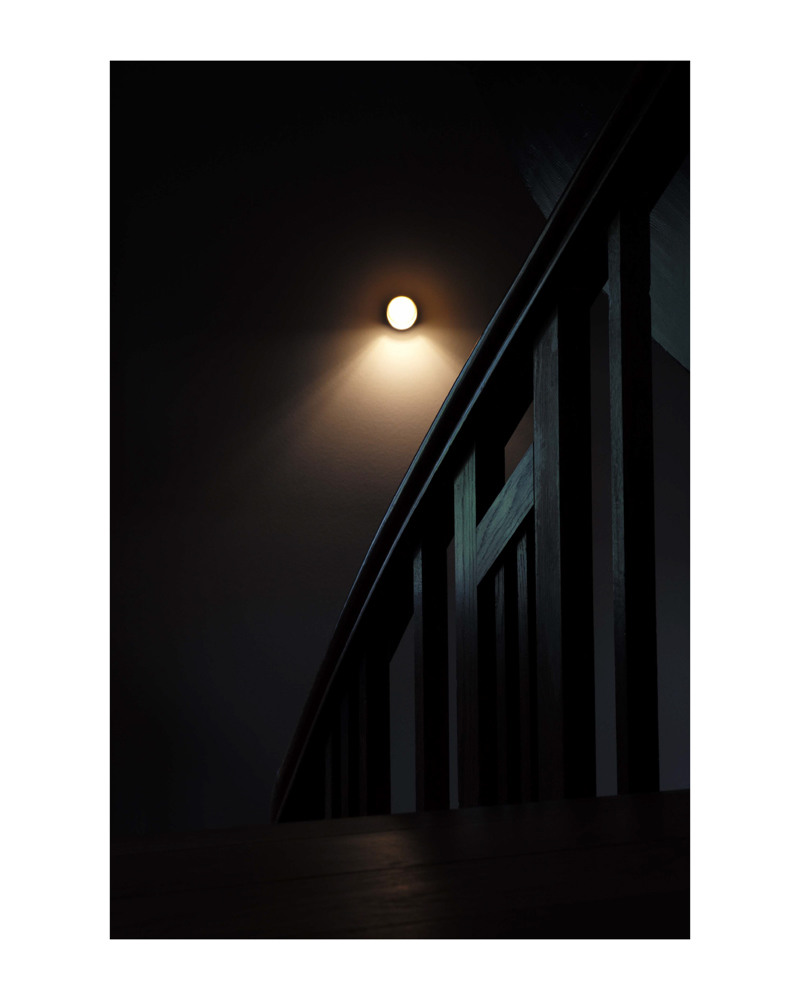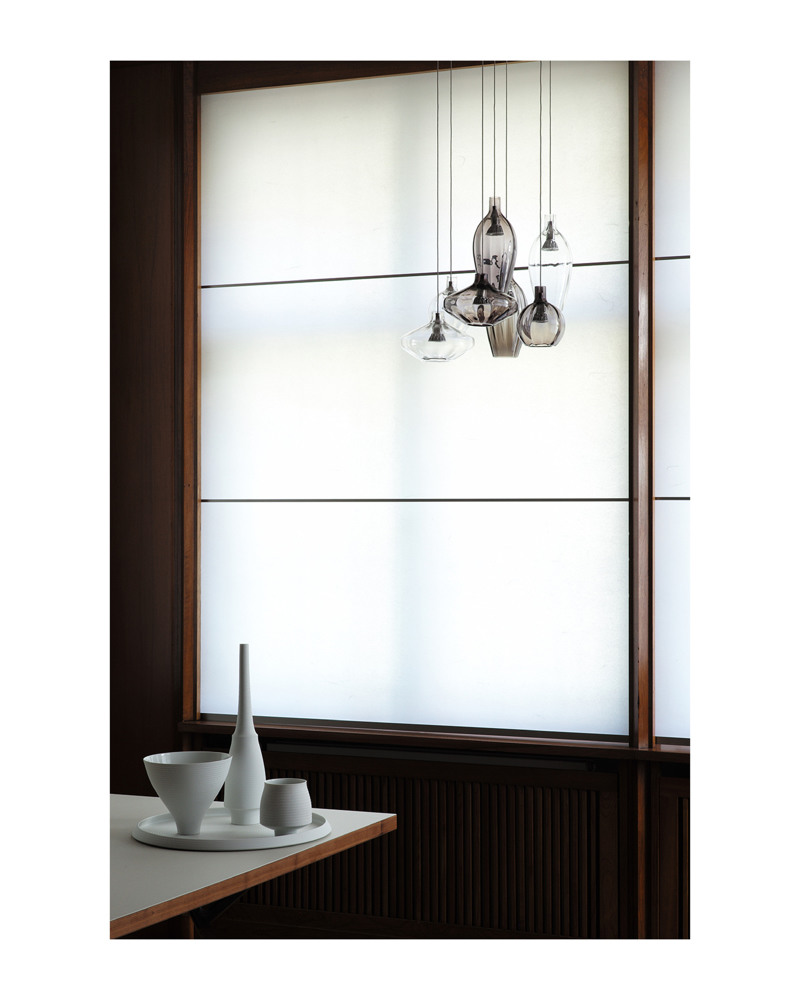 Wood & Washi
Wood & Washi created a timeless system of shades and blinds for Villa Hering. A particular challenge: the integration of shades and blinds into the wood-panelled window recesses and bay windows. The result is an ultra-modern, strictly reduced Zen look - combining historical architectural details with paper shades made according to Japanese techniques.
Tischlerei Prödl
Tischlerei Prödl, under the guidance of architect Ella Esslinger, developed the loft kitchen designed for cooking events as well as elements that create spaces within spaces. Prödl's fine detail work is particularly evident in the custom-made and perfectly fitted furniture.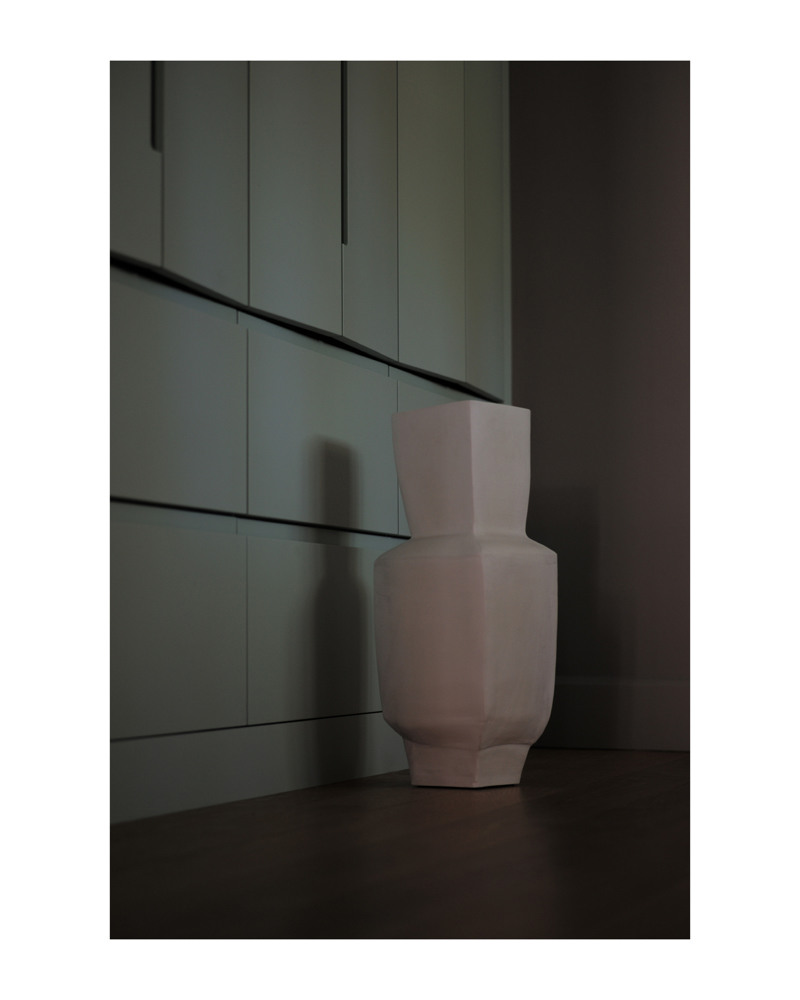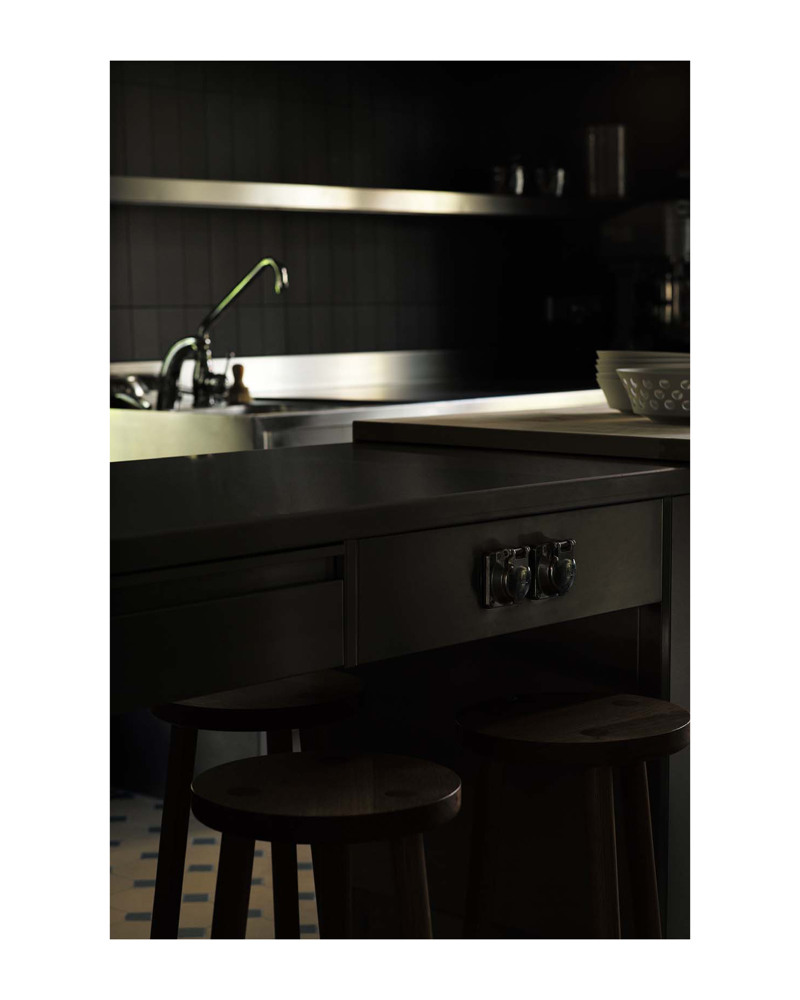 Lohberger
Kitchen technology specialist Lohberger designed a gastronomy unit for the 1905 Villa kitchen that creates a symbiosis between the aesthetics and functionality of stainless steel elements and historical architecture. The Lohberger company has been around since 1925 and has managed to bring tradition into the modern age, freely following the motto "the power of the cooker that unites generations".
The *5 Manufakturen* were equally careful in their choice of cooperation brands:
Clage / Anderl Kammermaier
The innovative water technology expert Clage supplied functional fittings for hot, warm and cooled, filtered and sparkling water.
The Berlin artist Anderl Kammermaier, who specialises in steel work, realised steel furniture, sliding doors and a tiled stove sketched by Stefanie Hering. The almost room-high object with porcelain tiles in an "Obsidian" glaze iridescent in black and earth tones is a special eye-catcher - and again symbolises the fusion of a traditional element of living culture with the most modern design demands.
The holistic philosophy of the *5 Manufakturen* is reflected in the entire interior concept of Villa Hering. Staged with Stefanie Hering's selected art and design editions in porcelain and glass as well as with furnishing and equipment elements from the manufactory partners, the villa invites you to a comprehensive spatial and object experience.
*5 Manufakturen* as guests at Villa Hering | Lindenthaler Allee 5 | 14163 Berlin
01 June 2022, 11 a.m. to 6 p.m.
02 June 2022, 11 a.m. to 1 p.m.
and by appointment