EVOLUTION - 13th March to 30th April
The exhibition "EVOLUTION [30 Years of Design by Stefanie Hering]" in Taiwan shows her multifaceted work from the beginning to the present and traces her career as a craftswoman, designer, entrepreneur and artist.⁠
Learn more
Hering Berlin Valentine's Cups - with personally selected symbols Special Edition 2021
"Spring is coming, the first flowers are sprouting" - this very special time of year inspired the British poet Geoffrey Chaucer to declare Saint Valentine's name day a day of love in a poem back in the 14th century. And to this day, people around the globe seek to pay attention to those who are especially dear to them for 14 February.
Valentine's Cups. This year, the Valentine's Day gesture carries extra weight: because a small, conscious luxury you give to a loved one can set a unique point of light. That's why Stefanie Hering has now launched an extraordinary range of inscribed Valentine's cups.

Shop 'Valentines'
Love symbols and messages
The handcrafted tumblers each bear a letter from A to Z or a number in rich cobalt or a special character in gold in a select modern typography (FF Meta Plus Boiled Regular) that charmingly plays around the elegant design.

A single vessel, for example, is a beautiful gift for a name mug with initial. But you can also individually mix two or more mugs with different characters to create small messages - from My Love, LOVE and You & Me to Let Love Bloom... -, a year or a date.

So that everyone can give free rein to their imagination, Hering Berlin is offering the edition at a Valentine's price from 28 January to 14 February. A handmade mug with one character costs 77€.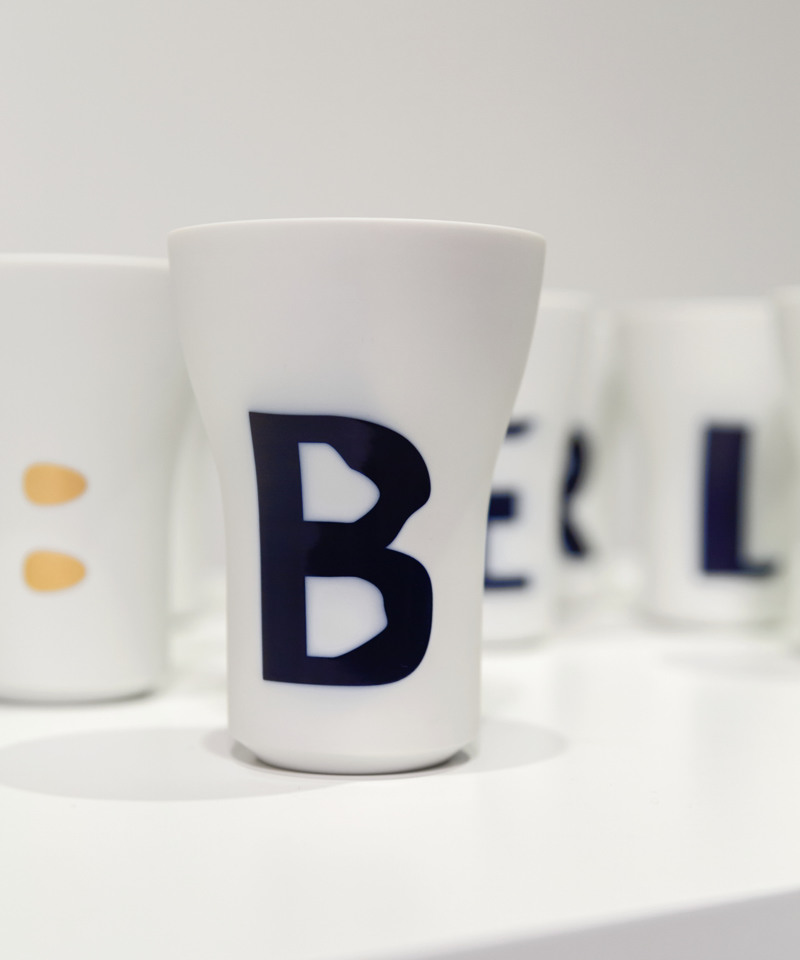 All-rounder in everyday life. Thanks to the message to the recipient, the cups become a much-used mood-lifter in everyday life - reminding us of the loving gesture of the sender. The cups, which are as delicate as they are robust in use, can be used for water, tea and coffee, for wine and champagne...
Masterpieces from the manufactory
But not only in the message, also in the cup itself lies a luxury that the recipient can enjoy for years to come. Each of these vessels was made and decorated by a master craftsman for the recipient, in the tradition of the old porcelain manufactories. The letters are not painted but applied to the cups by hand using a printing process: Through an additional firing at 1400 degrees in the kiln, Stefanie Hering thus achieves a particularly beautiful aura of cobalt around the edge of the letters in the cobalt mugs. This effect cannot be achieved by painting and only forms on bisque porcelain - a speciality of Stefanie Hering. The pieces are absolute hand-pleasers, dishwasher-safe and only become more beautiful with daily use.

Learn more about the 'Making Of'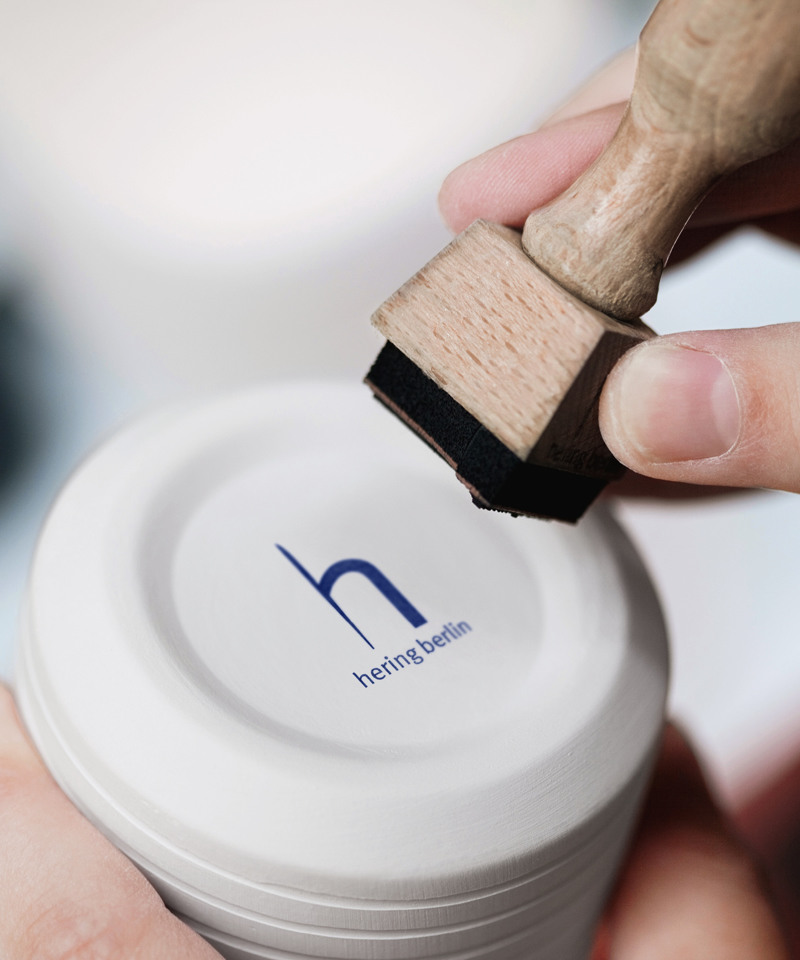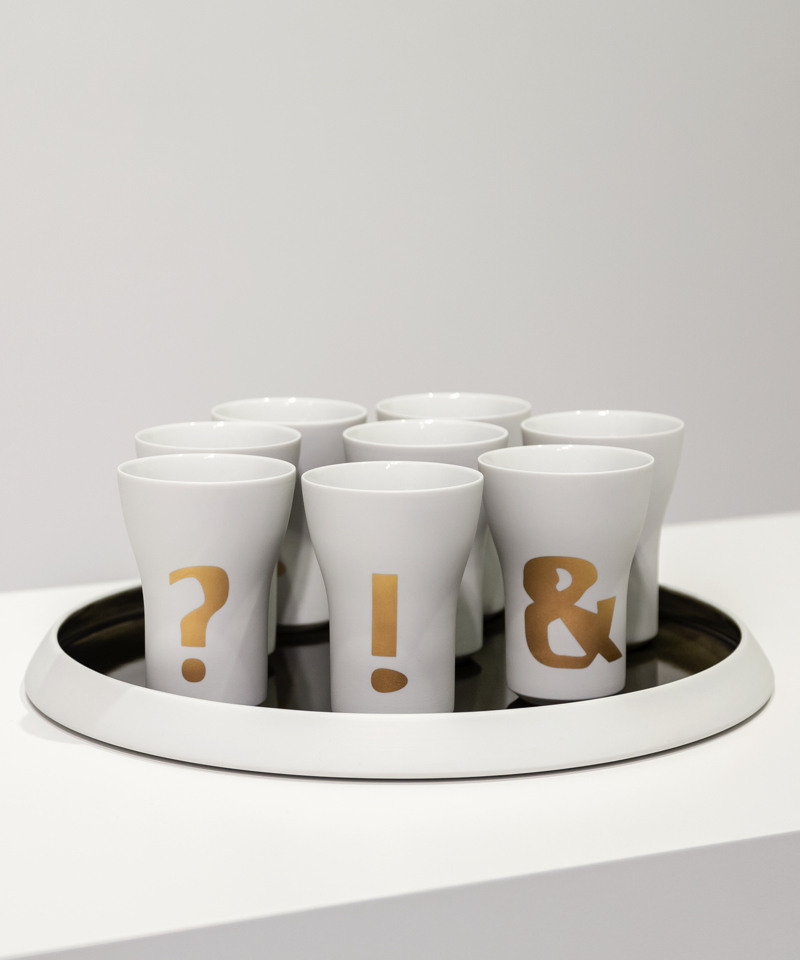 We will be happy to help you put together your personal cup favourites, by email, phone or virtually and send your gift lovingly packaged, directly and on time for Valentine's Day.

The Valentine's Cup Edition by Sefanie Hering is available from 28 January to 14 February at the Valentine's price of €77 per cup.

Shop 'Valentines'