Hering Berlin presents new objects from the Evolution tableware collection
Hering Berlin is extending its Evolution Collection with five new introductions designed as art pieces for the table. Thanks to their unique shapes, these latest designs from Stefanie Hering will enhance Hering Berlin's range with organic-looking reliefs complemented by sculptured asymmetrical folds and curves.
Discover more
ICONS Edition: extension IRON CAST | Cast iron objects with porcelain
Stefanie Hering expands her ICONS series with objects at the interface between functional design pieces and art sculpture with three very special objects. In doing so, Hering devotes herself to the interaction of porcelain with a material that looks back on an equally great tradition of craftsmanship: Cast iron. The three objects are each unique, produced in a strictly limited edition from 2008.
In collaboration with a Berlin iron foundry, the passionate designer developed three different types of objects: Two different solid iron cuboids in which porcelain vessels are embedded - they can be used as decorative objects, but also as candlesticks or vases for smaller flower objects - and an iron tray.

Shop ICONS
The two cuboid objects explore the interplay of the two so different materials, which for Stefanie Hering have much in common. "I was interested in the changeability of cast iron, the malleability of the molten material - but also the authenticity of it. Cast iron is just as unadulterated as porcelain without a glaze."

Shop 614_030_00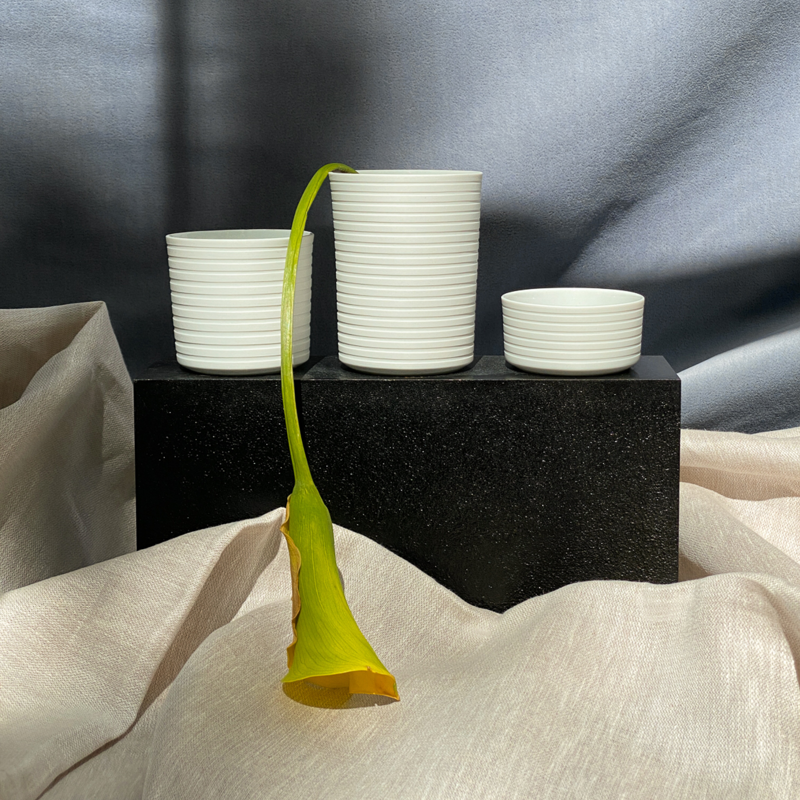 Massive twelve-kilo blocks form the basis of these objects and present this original material in an angular and pure way, with unsmoothed, coarse-pored surfaces, to which the fine biscuit porcelain of the embedded vases / lanterns provides a charming contrast. For this purpose, Hering deliberately chose a decorative technique she had developed, which uses another historical material as an aid: shellac.
Segments on the surfaces of the still unfired porcelain vessels are covered with shellac, and the exposed areas are washed out by hand with a brush. When the porcelain is fired, the shellac burns off, leaving behind a surface with a haptic ribbed pattern. This refinement forms a charming contrast to the monolithic block, which was also cast with the help of great craftsmanship.

Shop 613_030_00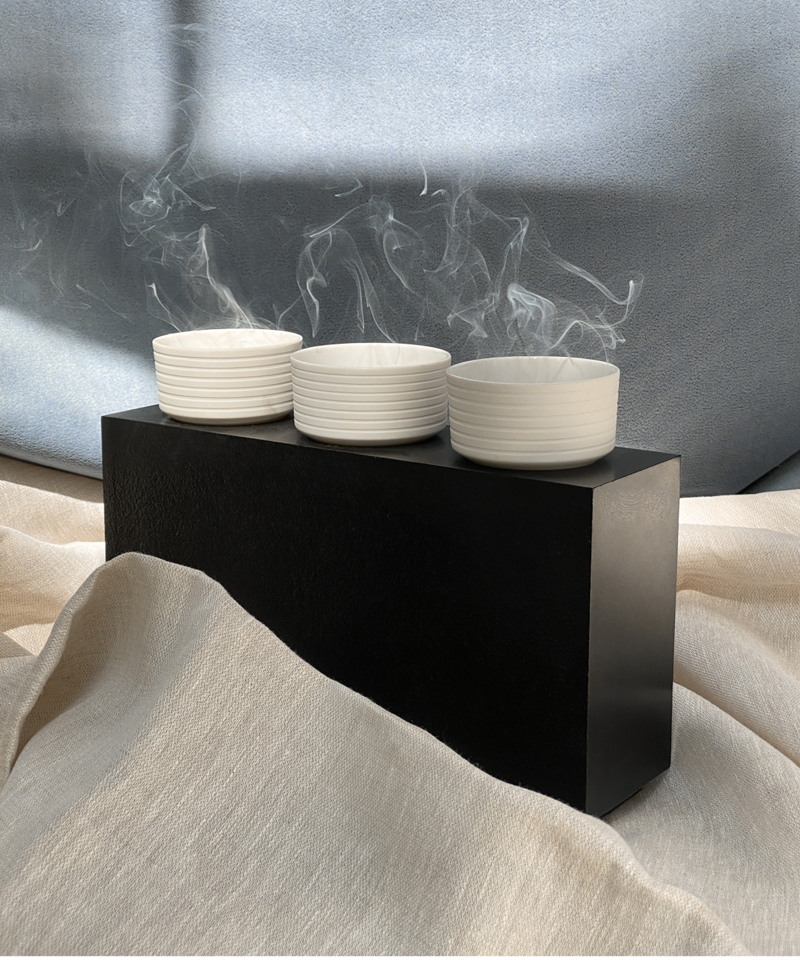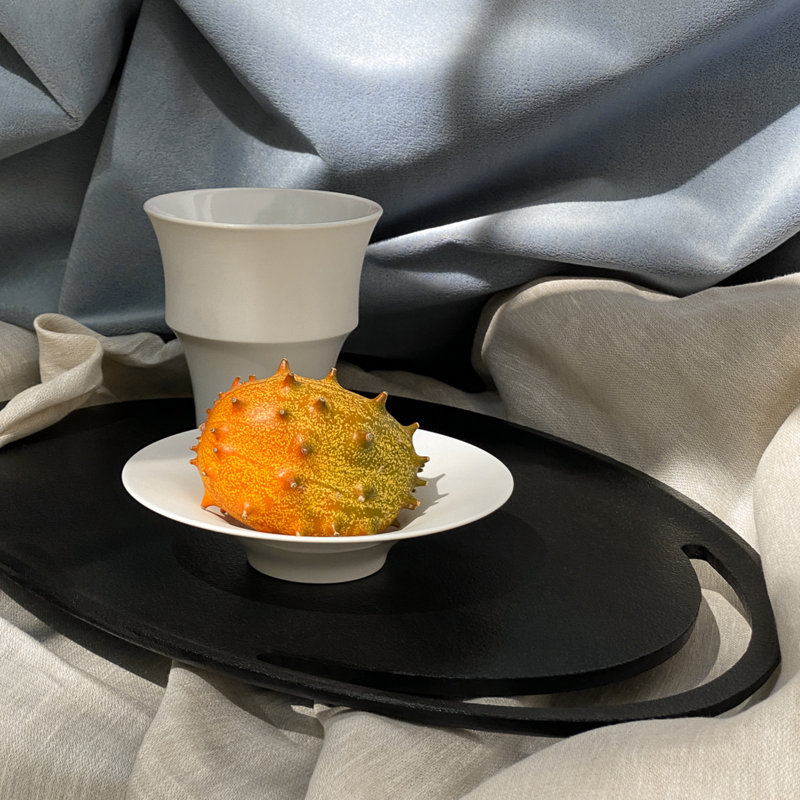 The Tray
The tray is also sculptural in its design language. It is an art object, but can also be placed as a centrepiece in the middle of the dining table - ready to place hot food on it, to offer space for the dessert wine and glasses provided, or even for a teapot and tea set.

Shop 523_000_00
With the three cast iron objects, Stefanie Hering opens our eyes to the visually and haptically surprising interplay of porcelain and cast iron, which is unique in this way. Stefanie Hering's innovation also tells another story: that of the irreplaceable cultural value of manufactory work and master craftsmanship. Thus, there will only be a total of eleven trays and eight candle objects from the "Iron Cast" objects in the ICONS series. New ones can no longer be made in such detail in modern iron foundries.

Shop ICONS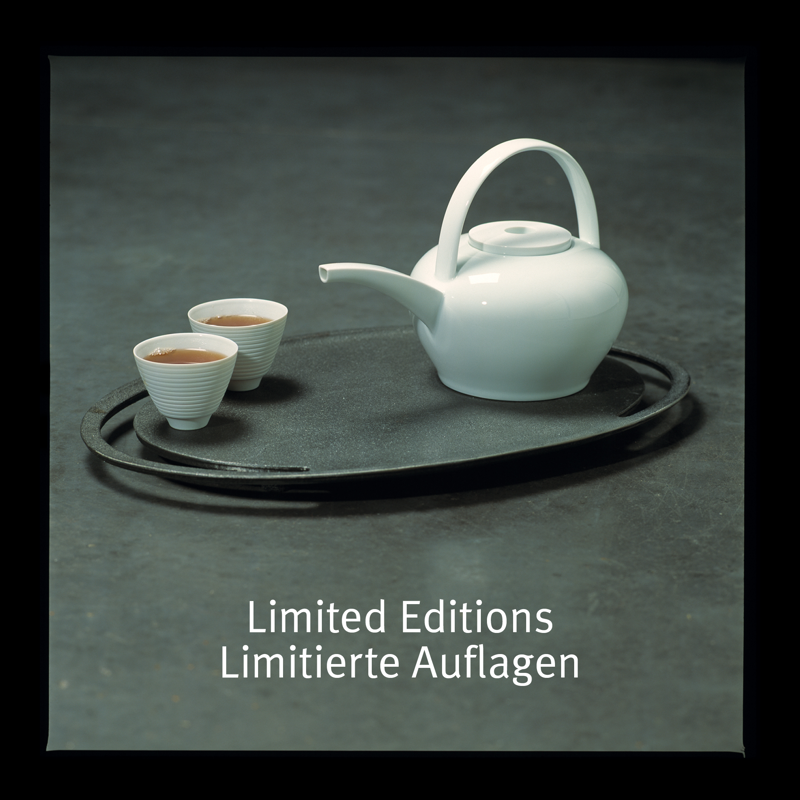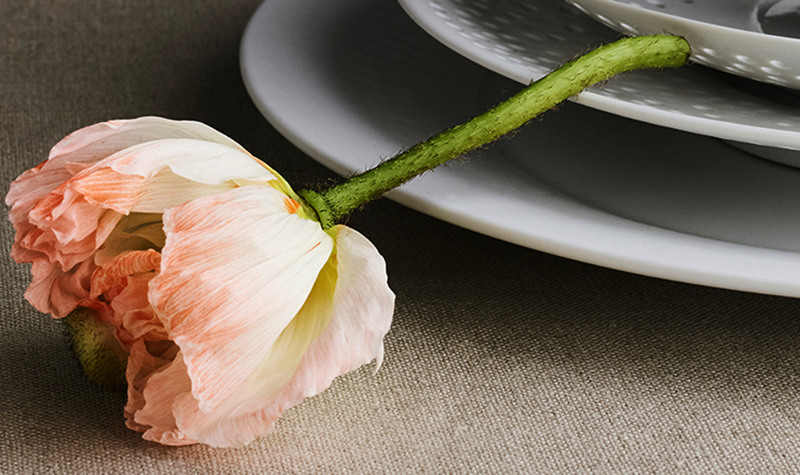 WEDDING | Hering Berlin
A decision for life that is not only manifested in the word "yes": Those who get married move house or redecorate; but in any case, objects are on the wedding lists that accompany the couple through their future together. The most common wish: a dinner service. Read more...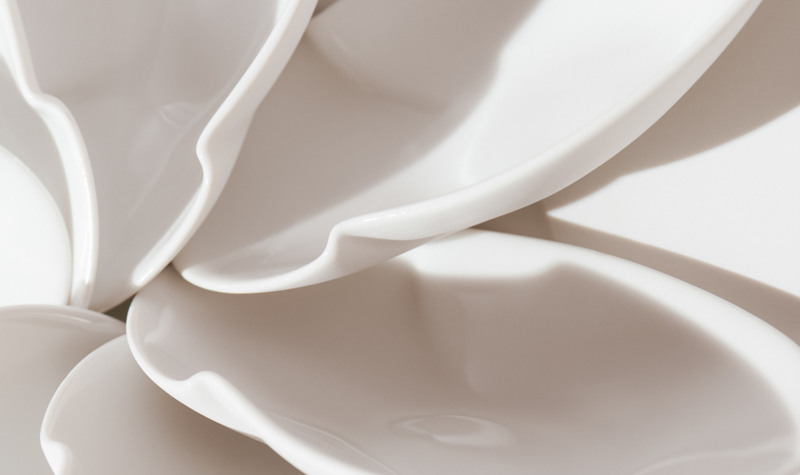 EVOLUTION | The emergence of a new form
With EVOLUTION, porcelain designer Stefanie Hering redesigns the form itself: the latest collection from her manufactory Hering Berlin breaks with the traditional shape of plates, bowls and dishes and inscribes them with organic structures. These are reminiscent of calyxes, sprawling mushrooms or shells, depending on the interpretation. Read more...