Hering Berlin presents new objects from the Evolution tableware collection
Hering Berlin is extending its Evolution Collection with five new introductions designed as art pieces for the table. Thanks to their unique shapes, these latest designs from Stefanie Hering will enhance Hering Berlin's range with organic-looking reliefs complemented by sculptured asymmetrical folds and curves.
Discover more
Joyful Easter
Whether at an Easter brunch in the garden or in the festively designed apartment: the time of year when nature fully awakens and spring unfolds its full splendour is a period of enjoyment in the entire northern hemisphere.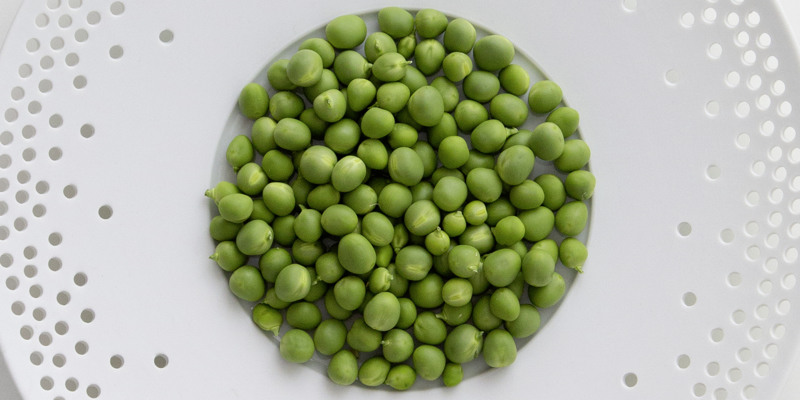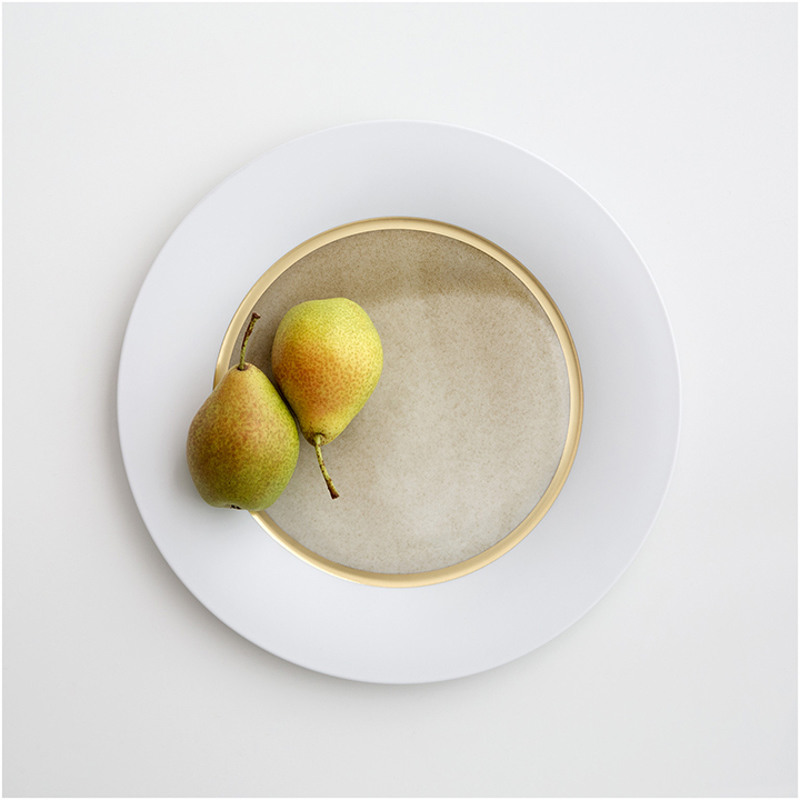 Silent Brass and Illusion
Real innovations: with four new decorations, Berlin-based porcelain designer Stefanie Hering is once again exploring the limits of what is possible when it comes to materials and glazes. At the same time, Hering also remains true to herself: once again, she has developed innovative processes through elaborate experimental procedures – in this case, in the areas of glaze and decoration applications.
Food is art!
"Great cuisine is not just a culinary delight, it is also always an aesthetic pleasure," says Stefanie Hering – and as such, it needs an appropriate setting. The handcrafted porcelain from Hering Berlin is perfect for this, as proven not only by top German restaurants such as Rüssels Landhaus or the Lakeside in Hamburg's The Fontenay.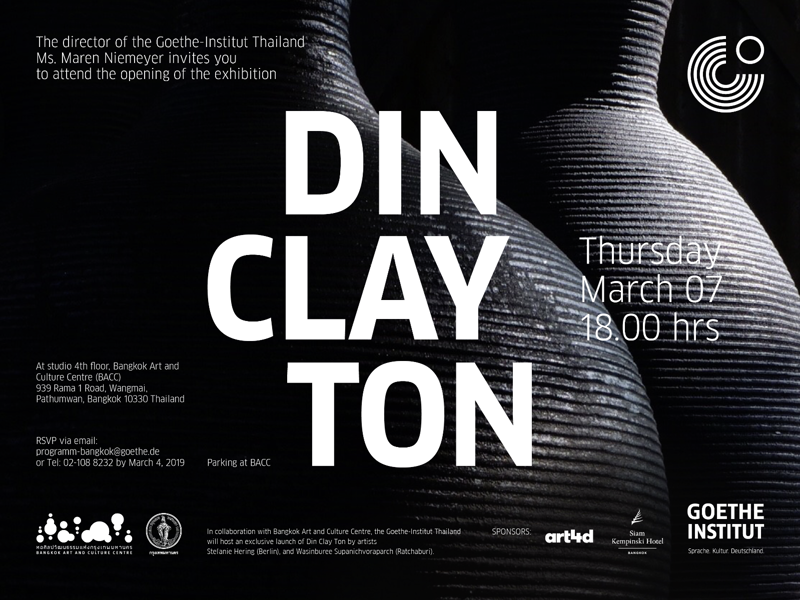 A BERLIN – RATCHABURI
By Stefanie Hering and Wasinburee Supanichvoraparch
Bangkok/Berlin 2019. On the initiative of Maren Niemeyer, head of the Goethe-Institute in Thailand, the BACC is exhibiting from 8 to 30 March 2019 a selection of artistic works by German porcelain designer Stefanie Hering and Thai photographer Wasinburee Supanichvoraparch in an extensive installation.
Gaggenau collaboration
Just recently in December 2019, ambitious amateur chefs were able to see for themselves that it is not only a perfectly equipped kitchen, but also hand-picked porcelain that plays a key role in making a meal a success: in the Munich showroom of the premium appliance manufacturer Gaggenau, Michelin-starred chef Bobby Bräuer led a pre-Christmas gourmet cooking class. The delicacies prepared in the class – Bresse quail, Périgord truffle, and wild rabbit – were served on hand-made plates and dishes from Hering Berlin, which left just as much of a lasting impression on participants as getting to use the sophisticated ovens, steam cookers, and hobs. Read more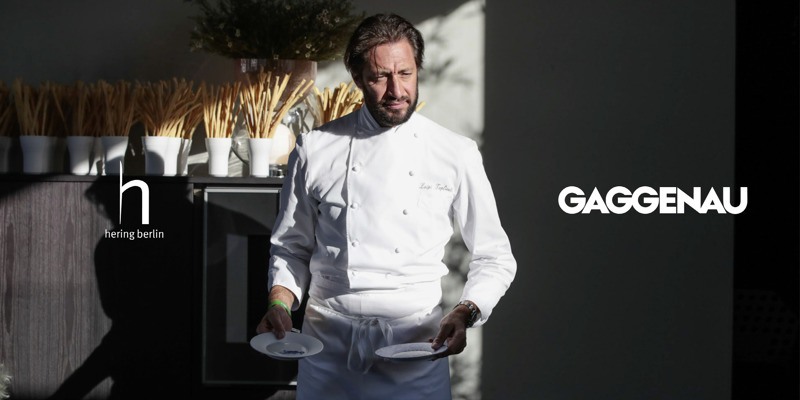 Christmas Palais
A pop-up shop as festive as the most glamorous time of the year! From 2 December 2017, Hering Berlin is transforming its gallery space on Potsdamer Strasse into a wintery Christmas Palais.
Prestigious Award:
Stefanie Hering wins two major design awards for her PalmHouse X
Good news from Frankfurt and London: designer and Hering Berlin founder Stefanie Hering has just received two major design awards for her PalmHouse X collection. PalmHouse X was awarded the Dineus 2020 and also won the Tableware International Award of Excellence in the "Fine Dinnerware" category last weekend!

Read all about it.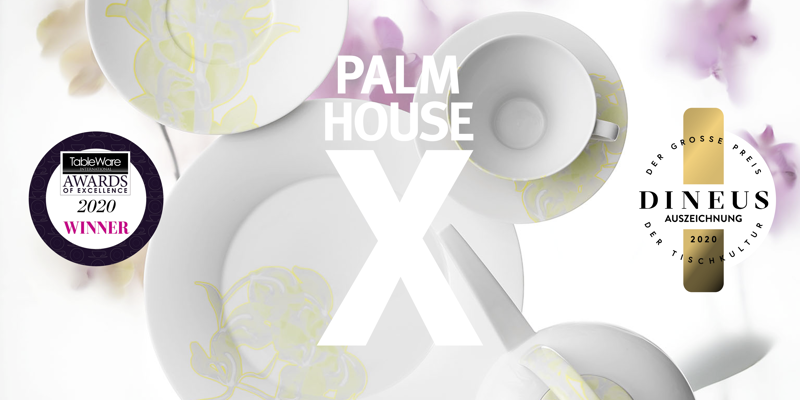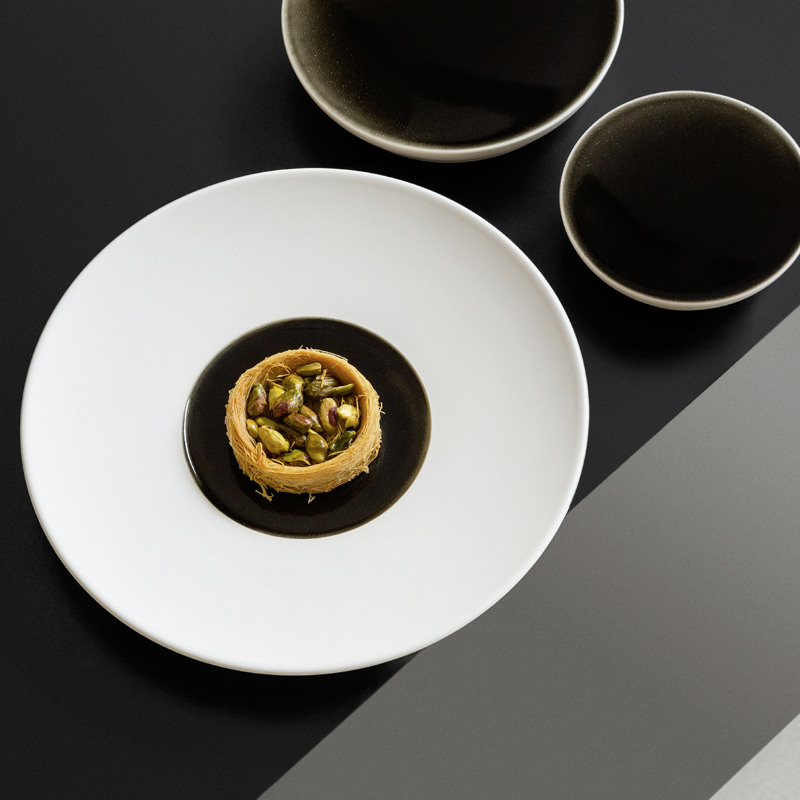 Stefanie Hering's new collection in rich, earthy black
Obsidian is a natural work of art, volcano-forged glass that shimmers in various shades of black, which only occurs when lava cools down extremely quickly, almost suddenly. Obsidian is also the name of Stefanie Hering's new collection, in which the porcelain designer pursues unusual, but thus all the more fascinating, paths.