EVOLUTION [30 years of design by Stefanie Hering]
The exhibition "EVOLUTION [30 Years of Design by Stefanie Hering]" in Taiwan shows her multifaceted work from the beginning to the present and traces her career as a craftswoman, designer, entrepreneur and artist.⁠
Learn more
Always Coffee or Tea in Porcelain
We all long for our coffee's and tea's every now and then. Weekly, daily, hourly, it's our moment of relaxation and recharging the body and mind for whatever comes next. Why not make that moment more special every time? At Hering Berlin we know how.
Enjoying the quality of Porcelain Tableware
First of all of course, you can have your hot drink from the best porcelain tea or coffee cups. There are so many and all are of the highest possible quality. Whether you like white and tranquil designs or colourful and contemporary. Bisque are glazed or a combination of both. Feel free to browse our shop for all the options.
A milk and sugar set, in the highest quality of porcelain, decorates your moment with grace and elegance. Not just in esthetics but surely also in its physical qualities. It just feels so much better than anything less than this perfect. They make your coffee and tea moment complete.
Porcelain and sweet moments of joy
To give your moment more momentum, present your coffee and tea companions on these special presentation plates and amuse bouche plateau's? There is a whole range of them. Whether you like chocolats, cookies, or even snacks and bites to go with your tea and coffee, there is always the perfect presentation for your sweet delights.
Cakes and pastries
The art of baking the finest cakes and pastries, who can say no to these small wonders of sugary joys. Together with chocolats, probably the most popular side-dish to coffee and tea. Have you found that award winning bakery, with the most delicate expressions of taste and celebration? Then do honor it with a suitable presentation. Wow your guest, your family or yourself for a moment of taste, beauty and delight...
Mix and Match - Porcelain Coffee & Tea sets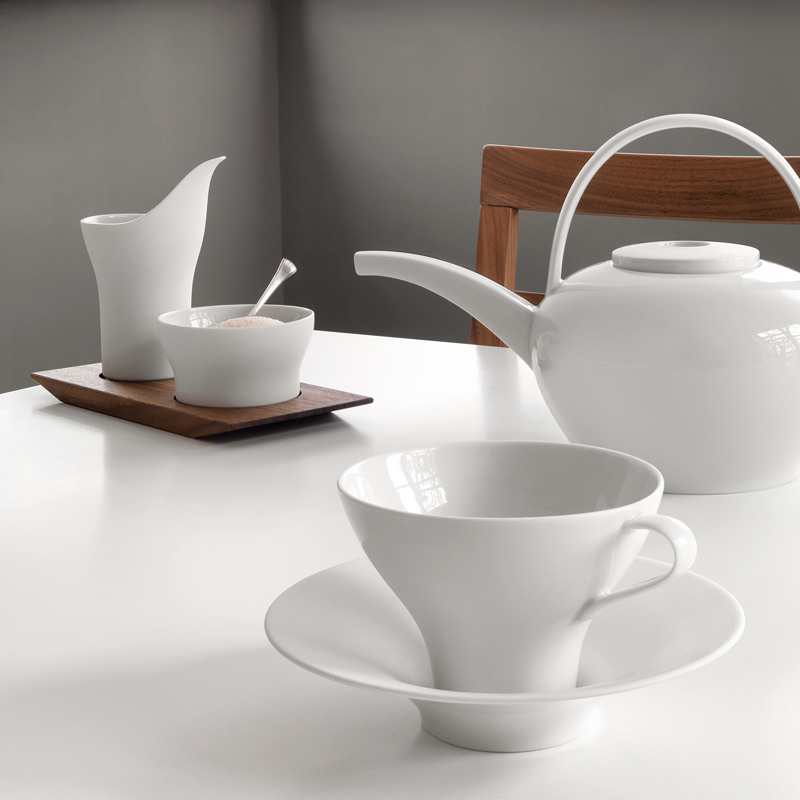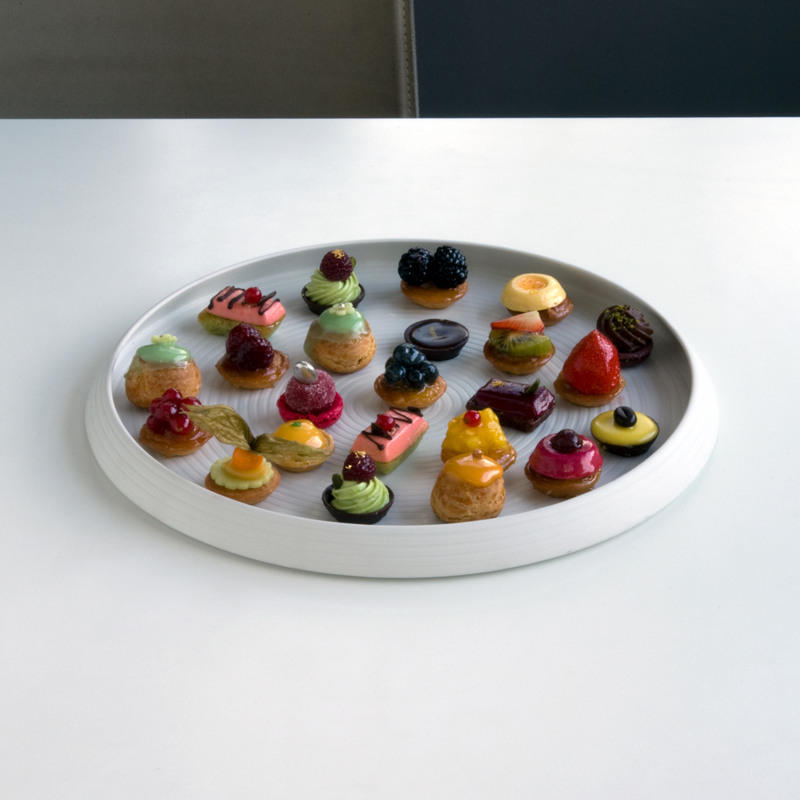 Closing words
We are assured, you will bring class and delight to the moment. To enjoy your tea and coffee in its most cherishable form. Like the ritual it can be.
More thoughts on daily rituals? What about spicing up your breakfast with delightful breakfast porcelain?